The much anticipated entry Battlefield 2042 is launching on October 22nd 2021, and it has been confirmed that it will support Nvidia's Ray tracing, DLSS and Nvidia Reflex support. The revelation comes from Electronic Arts and DICE revealing who their official partners of Battlefield 2042 are, which includes PC peripherals, console and gaming storage partners.
Previously Battlefield 5 featured ray tracing and DLSS technology from Nvidia when it was launched, so this was expected. However the difference this time is that it is a much improved DLSS 2.0 version over Battlefield 5's DLSS 1.0, which isn't quite as good at retaining the image quality.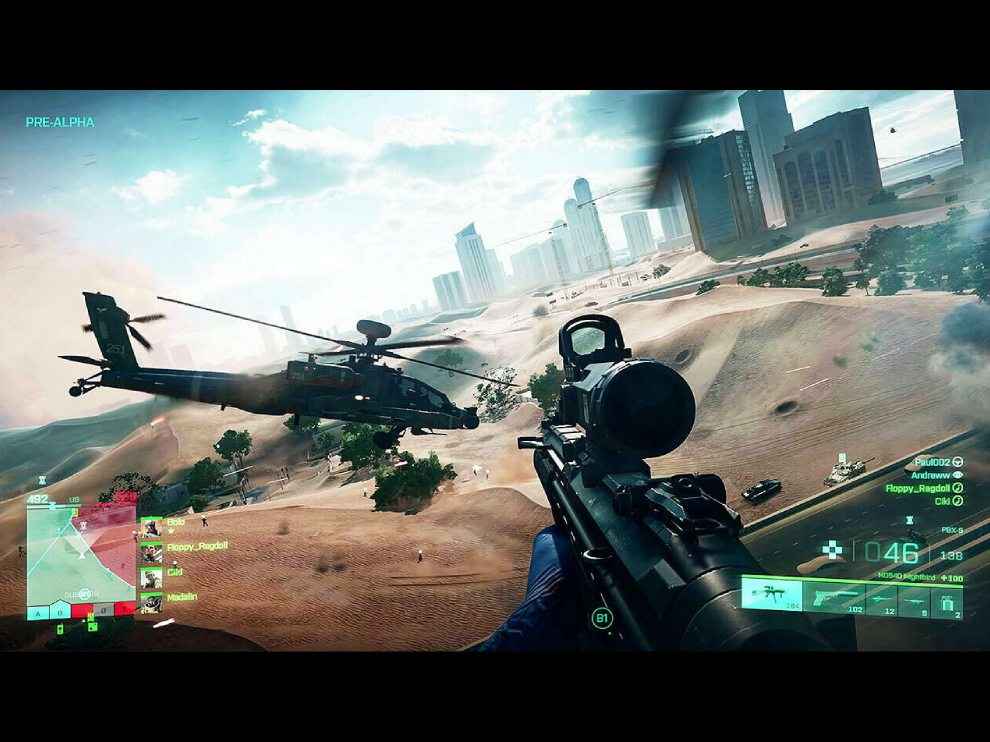 As for the other partners, Xbox is the official console partner for Battlefield 2042. Logitech is the PC peripherals partner, featuring compatibility with Logitech's LIGHTSYNC technology and an optimized EQ for Logitech headsets.
Polaris was announced as a partner for off-road vehicles, stating players can operate authentic Polaris vehicles in Battlefield 2042, beginning with the Polaris Sportsman ATV and probably some more in the future. Lastly, WD has partnered with EA and Dice on BF 2042 with their SSDs.
More news about the game and its secretive mystery mode will be revealed at the EA Play Live event scheduled on July 22nd 10AM PST.