Highlights:
Apex Legends Season 1 could be updated with officially teased content.
This content includes new guns, a new character legend and new map locations.
The Season 1: Wild Frontier of Apex Legends is now available for download on all supported consoles, which include PC, Xbox One and PS4. While the update brings a battle pass and a new playable character to the game, there are speculations of some more additions to the game. The Redditor FrozenFroh has posted, first spotted by Dexerto, a detailed infographic that shows off the content the game creator Respawn Entertainment teased somewhere along the lines and is expected to add them in Season 1. The content showed off ranges from new weapons and map changes, to the addition of a new character.
FrozenFroh's infographic collates information from announcements made before season 1 was rolled out. There are four main elements that could be added to the game as per the Redditor. The first one being a rebuilt Thunderdome. As per a previous map leak of, which also had an in-game newspaper clipping, the Thunderdome is supposed to be an arena for fighters that is located near Skulltown on the Kings Canyon game map. Moving on, the trailer for Season 1: Wild Frontier apparently showed off a new weapon called the L-Star, which is said to be an energy weapon that uses legendary ammo.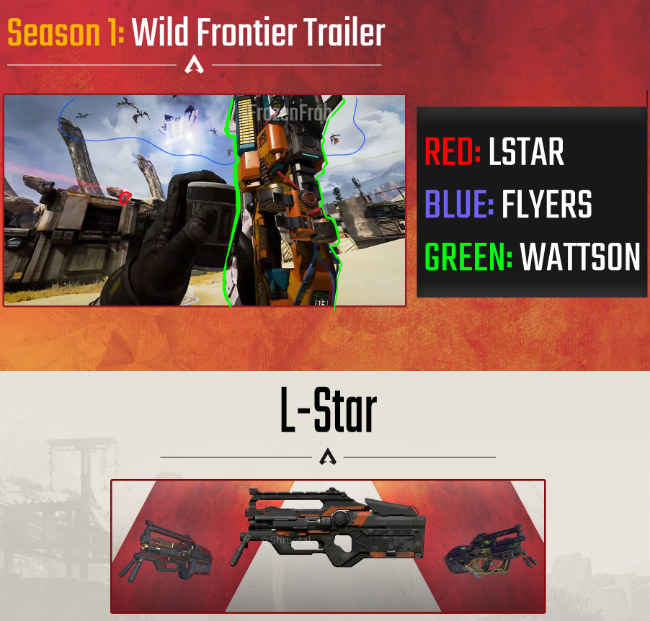 A new legend called Wattson could also be soon introduced to the game. As per the infographic, this new legend could be named Natalie Poquette and as per some leaks, she could have the ability to deploy Tesla traps, which are presumed to work as electrified walls. Finally, the keen-eyed player also gathered information regarding a Repulsor that is present on the map. This structure is meant to keep leviathans and flyers, dangerous creatures to be avoided in the Titanfall universe, away from the island. The two creatures are said to enter the game in a few weeks and could wreak havoc for players, hindering their ability to eliminate opponents. However, the Flyers could also be rideable and provide a new gameplay mechanic to the game.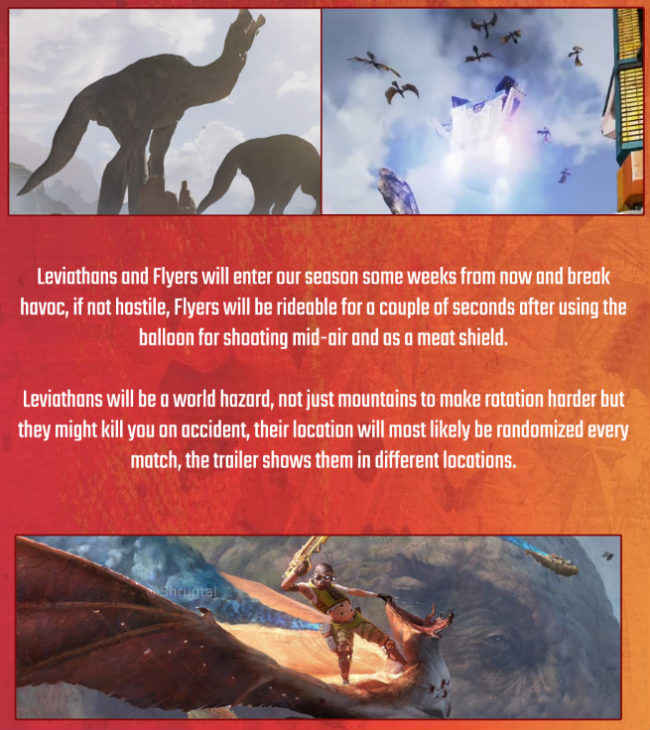 Related Reads:
Apex Legends Season 1 update brings Battle Passes and new playable character Octane