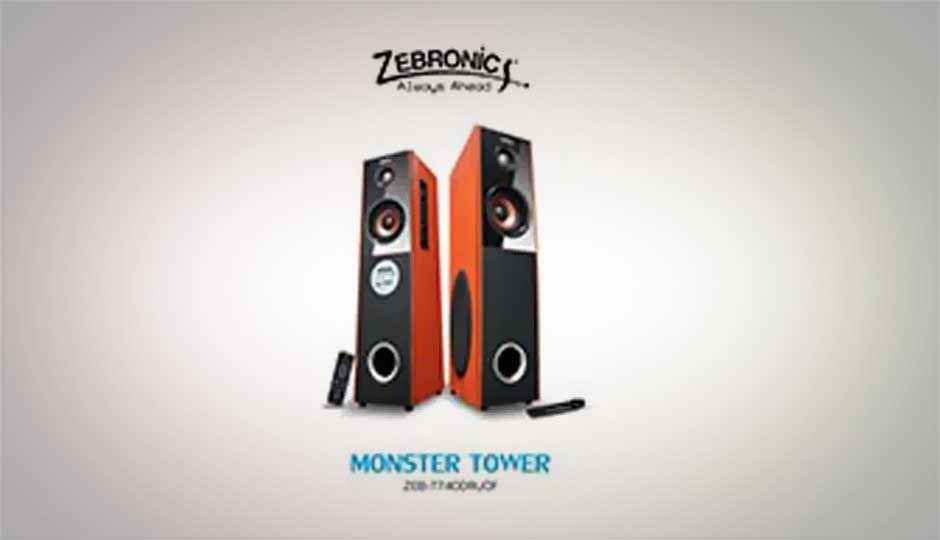 HIGHLIGHTS
Zebronics says ZEB-T7400RUC brings a new level of affordable performance to the tower speaker market.
Zebronics has expanded its Sound Monster range with the new model – ZEB-T7400RUCF Tower Speaker system. The new speaker system black front panel and chrome trims with wood finish. The Zebronics Tower speakers ZEB-T7400RUCF is priced at Rs. 6600.
Zebronics says the speaker system can be positioned anywhere in the room for 60 watts (RMS) of full three-dimensional concert hall sound. It is coupled with dual-mic karaoke function, and dual 8-inch drivers for low range, 4-inch drivers for mid range and 1.5-inch dome tweeters for higher frequency.
Side volume controls, woofers, front ports with LED display all come in chrome finish. In addition, input ports on the side provide the capability to connect the sound source any digital device such as phones or media players via standard accessory cable. A memory card slot and USB port provides capability to play audio directly from SD/MMC cards or USB flash device.
A built in FM radio receiver and a full-function remote controller also feature in the system.