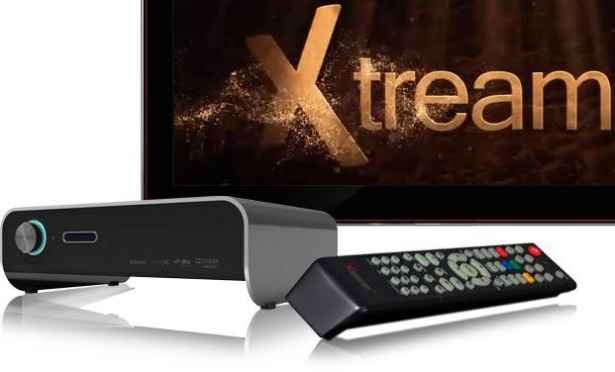 While Xtreamer has no official retail presence in India, its attractive price and features have garnered a following amongst numerous local media-addicts, who go out of their way to procure Xtreamer offerings via grey and online channels. Its upcoming Xtreamer Prodigy media player is a much looked forward to release, promising a host of features that rival the best media centers and entertainment systems out there – at a rumoured price of $164 (approximately Rs. 7,500).
The Xtreamer Prodigy media streaming box will be officially released in little over a day at the time of writing, and you can keep track of it at the company's site – which features a countdown. Powered by the top-of-the-line Realtek 1185 engine, it packs 256MB of RAM, along with 512MB of onboard storage. All this makes it possible for it to offer a smooth Flash-based GUI and a full-fledged Opera web browser, and also be capable of 1080p HD video output.
The Xtreamer Prodigy has a 3.5-inch HDD bay that supports up to 3TB and both internal/external docking, a multi-card reader, an infrared remote control, 7.1 channel HD audio streaming (DTS-HD Master Audio and Dolby TrueHD), as well as HDMI, SPDIF, Wi-Fi, RJ45 LAN, and USB 3.0 connectivity. It also comes with DDnS and NFS client support, for web-access of the Xtreamer Prodigy, as well as a DVD back-up function.
[RELATED_ARTICLE]Apart from offering support for a variety of audio and video formats, the Xtreamer Prodigy also lets you access various online media streaming services, as well as chat and social networking services, including Pandora, Last FM, MediaFly, NetFlix, Grooveshark, MegaVideo, Google Talk, YouTube XL, Flickr, Picasa, and Facebook. Apple owners will be happy to note it also supports AirPlay.
It also supports various add-ons, such as the IceCube heatsink, a USB antenna, wireless keyboard/mice and headphones, and more.
Check out a promotional video of the Xtreamer Prodigy below, as well as our reviews of the WD TV Live Hub Media Center, and ASUS O!Play HD2: