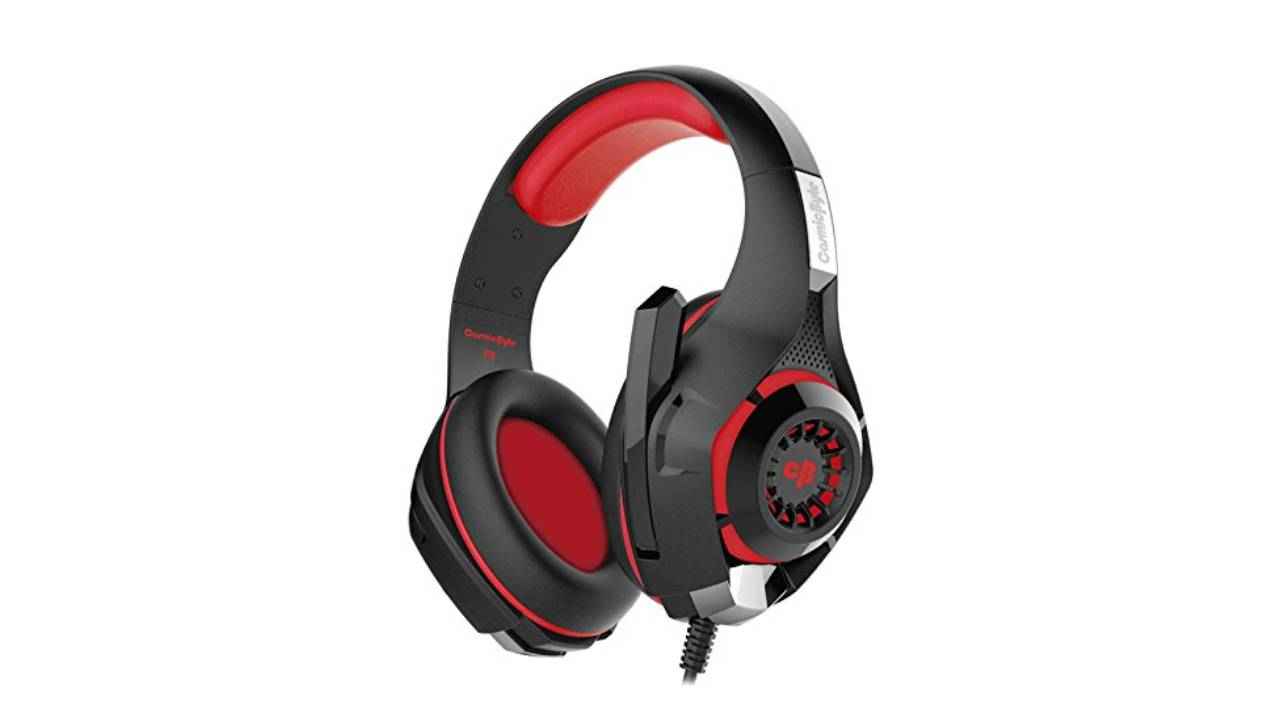 HIGHLIGHTS
Headphones are great when you want to listen to music or watch movies on-the-go or at home. Here are some wired headphones with mic
There used to be a time when making long-distance calls was considered a luxury. However, in contemporary times, the advent of video and voice calling apps such as Google Hangout, Zoom, Skype, WhatsApp, and FaceTime have shrunk the world for good. It is now possible to meet friends, work colleagues in any part of the world. And for that, you need the best headphones with a mic to work from home. However, the question is what the best headphones out there in the market are. If you wish to know, then read on.
Cosmic Byte GS410 Headphones with Mic
If you were searching for headphones that will give you the best experience while playing games or listening to some cool music, then this is one of the best options. It has soft cushioning for the head pad and earpad. You can be sure of getting clear sound and deep bass while playing games. You can control the audio and mic with smart in-line remote control. The microphone is flexible as well. The microphone picks up voices and relays it back clearly. It has a single 3.5mm jack for mic and sound.
SH12 On-Ear Wired Headphone
With this headphone, you can enjoy the powerful and dynamic sound with clear, punchy bass. You can experience natural vocals with a responsive 40mm neodymium driver; it will provide you with balanced sound for a complete listening experience from 20–20000 Hz. This headphone is also feather-light and has a sleek, compact design that makes it portable and extremely convenient to handle. It offers flexible wearing thanks to its swivel ear cups that provide a comfortable fit for everyone. The in-line microphone comes with a tangle-resistant cable having a length of 3.5mm and a built-in mic for playback and call.
LAPCARE Stereo Headset
This stereo headphone offers you a soft cushioning in the head pad and earpads. It has adjustable arm extenders that guarantee hours of comfort. The cord is 1.8 meters long, meaning it should reach the desktop easily. It also delivers clear sound. It has a flexible microphone that complements exact positioning, and it has a mic with high sensitivity for picking up every sound in its vicinity.
HP B4B09PA
Perfect for both entertainment and official work purposes, this headphone has wired connectivity and provides lots of cushion in the ear and head pad. The long cable allows it to reach your desktop easily. The headphone also sports a highly durable and compact design. You will get a smart integrated in-cord remote that renders secure audio control options. Other notable features include 35mm drivers, gold-plated connectors, volume, and mute control.