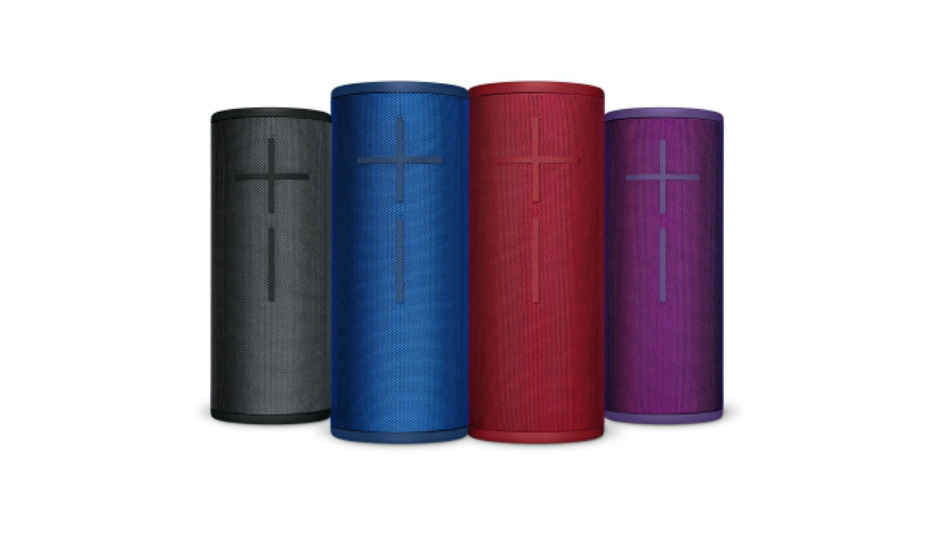 HIGHLIGHTS
The 'Magic Button' in the UE Boom 3 and Megaboom 3 speakers can be used for controlling music and accessing playlists on Apple Music and Deezer.
Ultimate Ears has unveiled its new Boom 3 and Megaboom 3 portable Bluetooth speakers. Like their predecessors, the new speakers are waterproof, but have been redesigned with a two-toned fabric which the company claims is used for motorcycle jackets and fire equipment. Further, the speakers now feature a 'Magic Button' which can be used for controlling music. The bitton can be used to play, pause, and skip tracks directly from the speaker. Further, the button also lets users access their playlists on Apple Music and Deezer. The company notes that additional music services will be added.
"With BOOM 3 and MEGABOOM 3, we took the ultimate speaker and made it even better," said Charlotte Johs, general manager of Ultimate Ears. "Beyond immersive 360-degree sound that is balanced to stay true to your music, we improved the durability of the speakers without compromising on style. We also introduced the Magic Button, getting you to your music faster with just one touch, taking the speaker up a notch."
Other features of the UE Boom 3 and Megaboom 3 include IP67 rating, for water and dust resistance. The company also notes that the speakers are drop proof as well. The speakers have a range of 150 meters and can float in water.
Besides the speakers, Ultimate Ears also unveiled the Power Up charging dock. The dock allows users to charge either of the speakers wirelessly. The USB port has also been repositioned in both speakers, so users can charge the speakers upright when using a cable. Further, the new features also work with the same Boom and Megaboom app, which allows for features such as PartyUp that allows users to connect up to 150 speakers. The app also features remote on/off controls and a custom equalizer.
The UE Boom 3 and Megaboom 3 speakers are available in Night, Sunset, Lagoon and Ultraviolet colours. In the US, the suggested price for the Boom 3 speaker is $149.99 (approx Rs 10,600), and for the Megaboom 3 is $199.99 (approx Rs 14,200). The Power Up charging dock is priced at $39.99 (approx Rs 2,800). It's not yet known if or when the company will launch tghe new speakers in India.