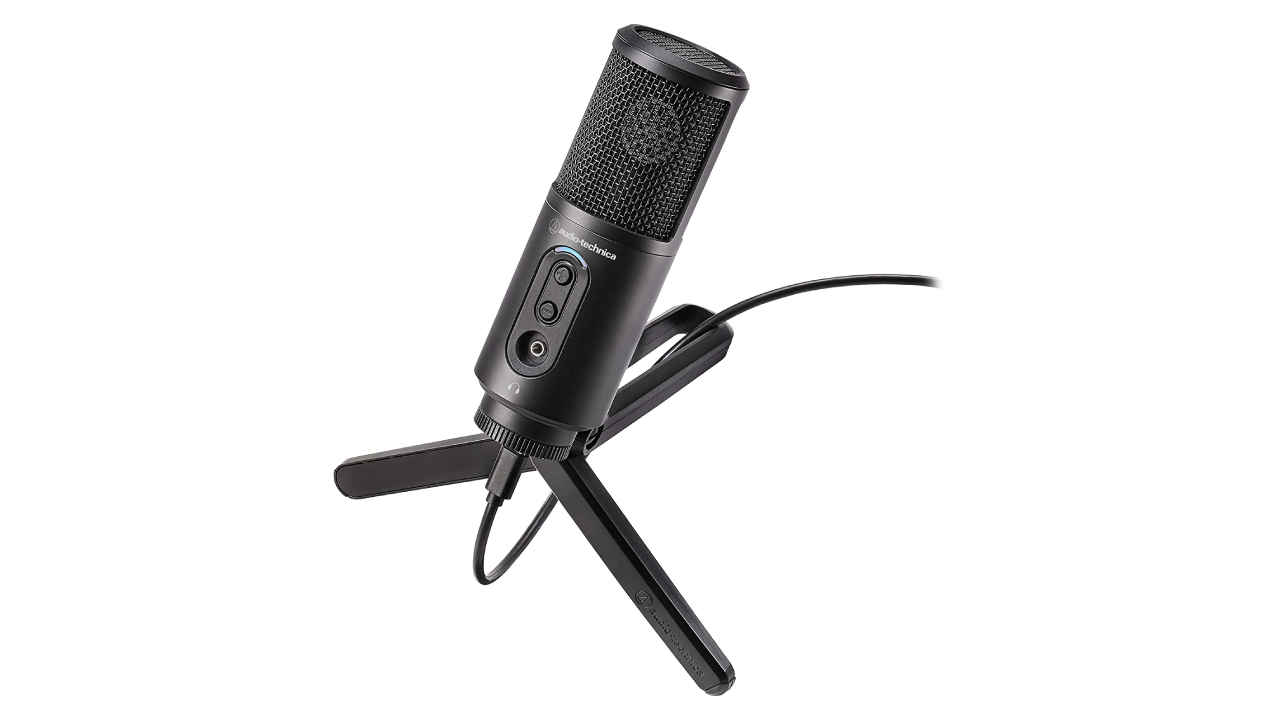 Vocalists can entrance millions of people with their captivating voice. If you are a budding vocalist and want to etch your name on to the hearts of your audience, you must start by picking up the perfect microphone. If you are searching for microphones that would suit your vocals, you must make it a point that the one you choose has USB connectivity and add-ons that enhance voice quality. Here is a list of a few good USB microphones on Amazon that are proper for vocalists:
FIFINE USB Studio Recording Microphone
The FIFINE USB Studio Recording Microphone is a plug-and-play, multi-pattern mic that captures high-quality audio. It comes equipped with studio controls in the form of headphone volume, pattern selection, instant mute, and microphone gain, all of which helps you in being in complete control of your recording process. With a three-capsule array condenser capsule and flat frequency response, this microphone records your vocals with all the crisp highs and deep lows, ensuring stellar sound quality. It also offers four pickup patterns, namely Cardioid, Omni, Bidirectional and Stereo pickup patterns. This feature gives phenomenal flexibility to record audio in multiple ways without having to buy multiple microphones.
Maono AU-A04H Computer USB Microphone
The Maono AU-A04H Computer USB Microphone is a professional all-in-one live set that functions seamlessly with both Windows and macOS. It offers powerful 50mm large-aperture drivers that deliver clear sound and is equipped with a professional sound chipset. This chipset enables the USB microphone to hold a high-resolution sampling rate of 192kHz/24bit. Moreover, this USB microphone is furnished with a unique cardioid pick-up pattern that can effectively suppress the background noise, dispensing a seamless recording experience. The Maono USB Microphone also features a 16mm electret condenser transducer and a magnet ring that adds an extra bit of bass response. Plus, it doesn't require any pre-installation of drivers on your PC, making its setting-up process easy and simple!
Audio-Technica ATR2500x-USB Cardioid Condenser USB Microphone
The Audio-Technica ATR2500x-USB Cardioid Condenser USB Microphone has several features that make it ideal not only for recording vocals but also for podcasting and voiceover use. It plugs into your PC or any other device easily and can work smoothly with any of the top recording software. It features a large-diaphragm, side-address cardioid condenser that can turn down any unwanted sounds from the sides and rear, ensuring only crisp sounds make it into your recordings. The USB microphone also has a top-notch A/D converter with a 24-bit, up to192 kHz sampling rate. Moreover, it has a built-in headphone jack that lets you monitor audio directly from the microphone, making it ideal for digital recordings.
Rode NT-USB USB Condenser Microphone
The Rode NT-USB USB Condenser Microphone comes equipped with an ultra-low noise feature and on-mic mix controls, making it a versatile studio-quality USB microphone. It features a 3.5mm stereo headphone jack for zero-latency monitoring that allows you to observe the microphone input in real-time. The zero-latency monitoring feature is supplemented with a premium plosive pop filter that reduces the number of plosives in your recordings, making your recordings crisp and clear. With a 16-bit resolution and cardioid polar pattern, it is ideal for vocalists, podcasters, and streamers.