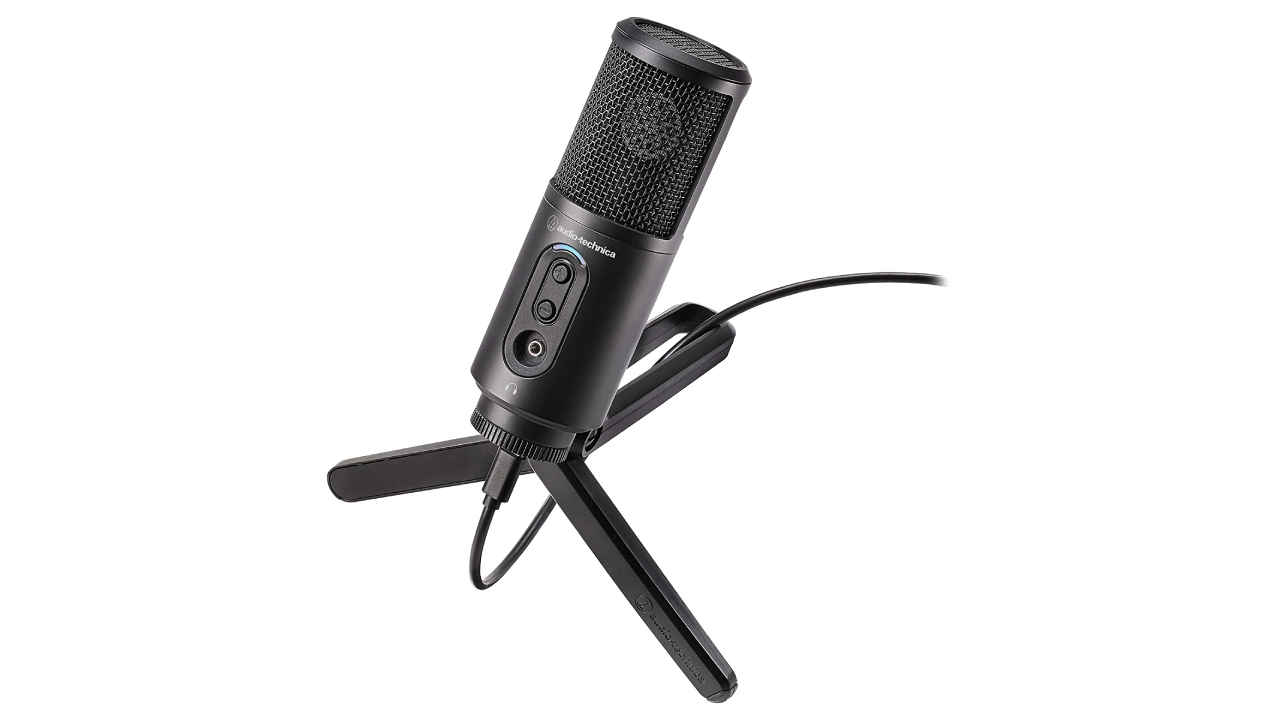 Everyone requires a decent microphone, whether one is a podcaster, streamer or someone who attends a lot of video calls. There is a lot of stuff that you need to look up before choosing a good microphone for yourself. So to help you in your quest, here are some of the best microphones with easy PC compatibility thanks to the USB interface.
Blue Yeti USB Mic
Blue Yeti has been the top pick for people looking for a USB microphone for years now, thanks to its quality construction and amazing recording capabilities. It has a 3-capsule array that produces clear and powerful sound for podcasting, streaming, video calling and recording. Its four pickup pattern provides flexibility and allows you to record in ways that would require multiple microphones. Its onboard audio controls, when combined with Blue broadcast sound, results in recording performance that would put even the most expensive microphones to shame. Blue Yeti is highly adjustable as well as easy to place, and all credit goes to its unique positionable design. The microphone even has a 3.5mm jack, so you can plug your headphones in and monitor the sound as it records, and that too without any latency.
Maono AU-A04TR USB Condenser Cardioid Microphone
If you are on a tight budget and looking for a USB microphone, then you should definitely check this one out. Maono AU-A04TR has a 16-mm electric condenser transducer that helps in recording even the slightest of sounds without consuming too much power. This compact microphone is compatible with a number of devices like PCs, Macs, gaming consoles, etc thanks to its USB 2.0 interface. To prevent the microphone from picking up noise, Maono has used a magnetic ring ensuring good audio even with some background disturbances. It comes with an easily adjustable tripod stand for quick and easy placement on your desk or workstation. Its cardioid polar pattern makes it a great choice for game streaming, video calls and voice recording.
Rode PodMic DYNAMIC PODCASTING MICROPHONE
Rode has a reputation for manufacturing top of the line microphone with good build quality and even better recording capabilities, and this one is no different. The Rode PodMic is a broadcast quality dynamic microphone that is optimised for speech applications like podcasting, recording, streaming and video calls. It has an internal pop filter and shock mounting to minimise plosives and reduce vibrations for a crisp and clear input. Its USB 2.0 interface makes it a great choice for PC users. It has a small, robust metal construction that protects it against little bumps and falls that might happen while positioning or repositioning it on your desk.
Audio Technica ATR2500x-USB Cardioid Condenser USB Microphone
Almost every person in their life has heard the name Audio Technica when looking for audio products, and all credit goes to devices like this. This side-address condenser microphone has inbuilt audio control and a 3.5mm jack at the front to help you monitor your recording directly from the microphone and make appropriate changes without any latency. Audio Technica ATR2500x has a high sampling rate of 192 kHz and low self-noise, which makes it an ideal choice for digital recording. Audio Technica has packed this microphone with a USB Type-C to Type-A cable and a USB Type-C to Type-C cable to ensure easy compatibility with almost every device with a USB Type-C or Type-A port which makes it a great choice for podcasting, home studio recording, field recording, and voiceover.
Fifine K669B Metal USB Microphone
If you are looking for a good USB microphone without breaking a bank, then the Fifine K669B fits that description perfectly. It has a control knob at the front that you can use to control the volume and create an entertaining podcast without going through sound settings every now and then. It has a cardioid polar pattern condenser that can capture clear and crisp sound without any static noise. Fifine has packed the microphones with a 5.9-feet USB cable to connect them to your PC, Mac, gaming console or anything that has a USB Type-A port and a compatible operating system. The microphone has good noise suppression capability,,, which makes it a good choice for game streamers, podcasters and people who record or video call regularly.
Samson C01U Pro – USB Studio Condenser USB MICROPHONES
Samson is a company with a reputation for creating quality professional audio equipment, and these USB microphones are proof of that. This Samson microphone has a large 19-mm diaphragm for recording studio-quality audio. It has a 3.5-mm jack to help you hook up your headphones for zero-latency monitoring. Its super-cardioid pickup pattern and top-notch noise suppression capability let you record smooth and clear audio even in pretty noisy environments. The Samson C01U Pro has a frequency response of 20Hz to 20kHz and a 16 bit, 44.1/48kHz resolution that ensures easy audio recording even in a varying frequency range. It has a small and sleek design with a solid die-cast metal construction to handle little bumps and falls that it might suffer from in its lifetime.