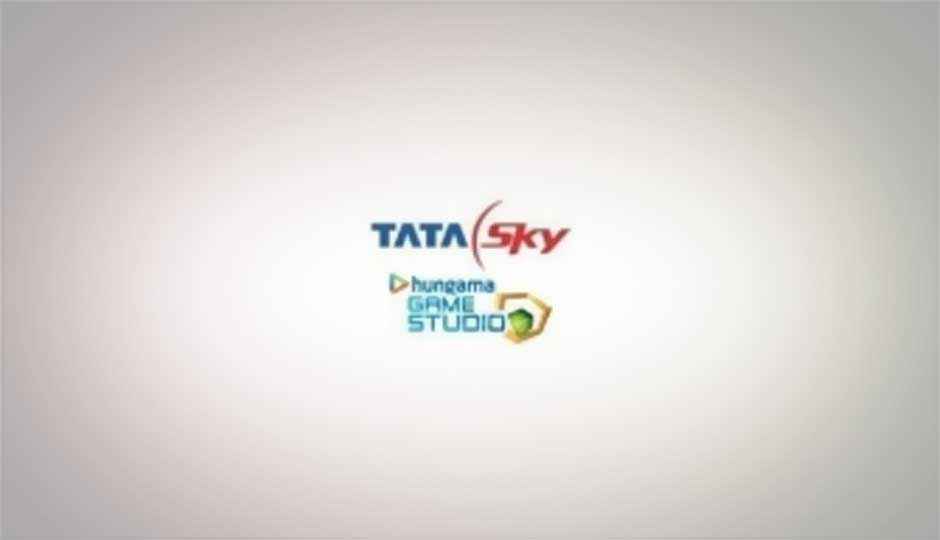 Tata Sky and Hungama Digital Media Entertainment have teamed up again to bringing gaming into your living room, via the television. Calling it a global first, the duo offer "high-end Java-based gaming" that's developed by Hungama Game Studio, via Tata Sky's Actve platform. The two first teamed up on Actve Mall. Vikram Mehra, CMO of Tata Sky, said it was all an effort to deliver casual gaming to the 130 million TV homes in India, of which only 10 million own PCs, and 1 million own gaming consoles (and, Tata Sky just hit a subscriber base of 6 million).
Calling it "making Tata Sky more MASS", the DTH service announced the value-add can be tried free by subscribers for a 15 day trial period before they choose to invest in the Rs. 40/month package. The service was soft-launched a fortnight ago, and Tata Sky claims that they've already snagged 35,000 Actve Games subscribers, without any advertising.
As for the platform itself, Tata Sky and Hungama officially launched it with what they call a celebrity/sports game – Yuvraj Singh Cricket Championship, obviously connecting it with one of India's favourite pastimes. The turnout at the launch event also included Games Studio subscribers who'd won a contest to be there, and they were decidedly excited with the whole thing, all Yuvraj fans.
Other games apart from YSCC include Castle in the Sky, Kombat Fighter, Ninja Mahjong, Star Maker, Tank Raid, The Great Wall, Unsolved Mysteries, Word-blast, and Zombie Rampage. There will apparently also be a leader-board system, called Game Guru, which will feature rankings, SMS alerts, etc.
Neeraj Roy, CEO of Hungama DME, said that they intend to cater to the entire family, and deliver 50 games over the course of the year, in sports, action, adventure, arcade, strategy, shooting, cards, racing, trivia, celebrity and other genres. To further differentiate it from embedded games on modern televisions, Hungama Game Studios aims to provide many new games every month. Check out a gameplay video of YSCC below: