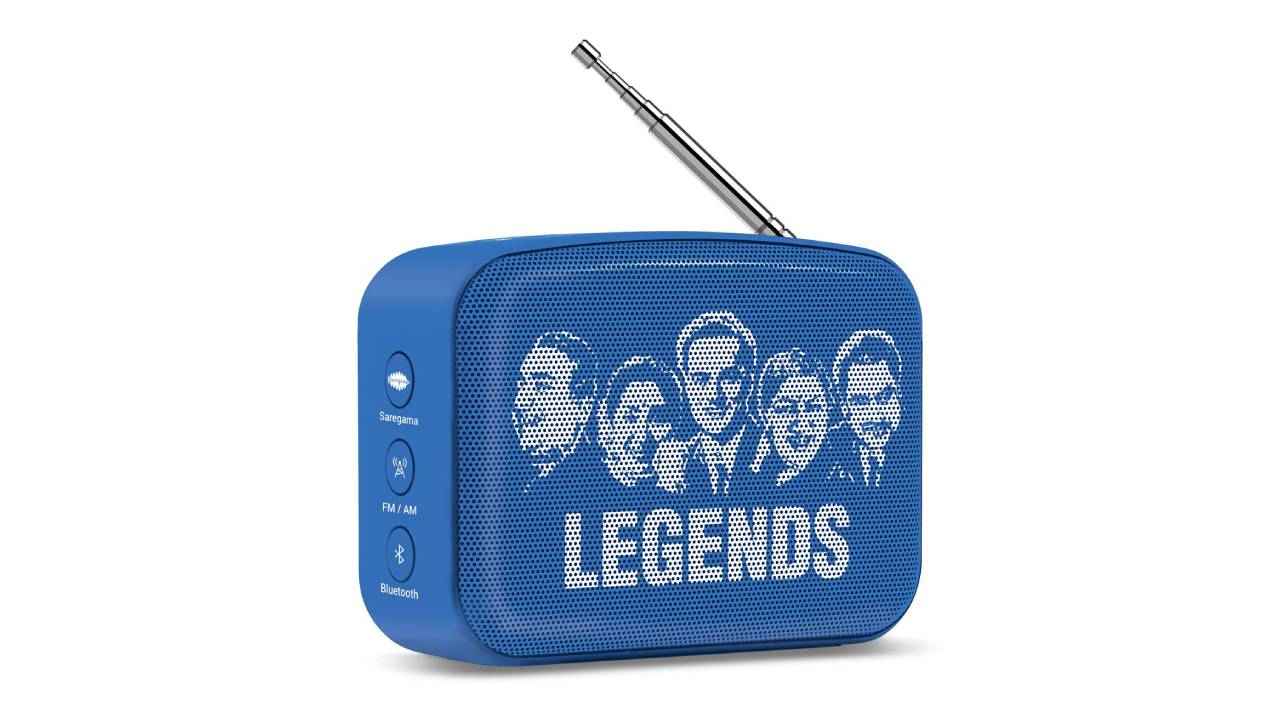 When it comes to Bluetooth portable speakers, one of the features that many consumers look for is the availability of a built-in FM radio in the device. It allows you to listen to your favourite radio stations without connecting the speaker to your smartphone. As a result, the device lets you listen to music, podcasts or even the news when you do not have your smartphone with you. If you too are looking for a Bluetooth portable speaker with this feature, here are four options you'll find on Amazon.in.
JBL Tuner Portable Bluetooth Speaker
The JBL tuner portable Bluetooth speaker looks sleek and offers many handy features including five preset buttons for your favourite FM stations. It allows you to listen to your favourite radio channels directly through your speaker without connecting it to any other device. Additionally, the speaker claims to offer 8-hours of playtime, which should make it a good option for those who want to use it on their daily run. Moreover, the backlit LED display lets you keep an eye on the station you are tuned-in to and also shows useful information like the volume levels and battery.
Amkette Trubeats Boomerfx Wireless Bluetooth Speaker
If you are looking for a Wireless Bluetooth speaker with good sound output, then the Amkette Trubeats Boomerfx should surely interest you. The 12W sound output should make it relatively louder. Since it comes with FM radio, you can now listen to your favourite RJ, podcasts and news on the go. The company claims 16-hour battery life on a single charge. Apart from Bluetooth, the other connectivity options include a USB, 3.5mm jack and an SD card.
Portronics SoundDrum Wireless Bluetooth 4.2 Stereo Speaker with FM, USB Music
It comes with FM radio along with USB and AUX connectivity options. Now, you do not have to connect the speaker to a smartphone or any other device to play your favourite radio channels as the speakers have a built-in stereo FM system. Thanks to a 1800mAh battery, you should be able to get around 7 hours of battery life, as per company claims. The build quality of the speaker is good and has a water-resistant easy-to-carry design.
Saregama Carvaan Mini 2.0- Music Player with Bluetooth/FM/AM/AUX
Saregama Carvaan Mini 2.0 is a compact Bluetooth speaker with modern features with a classic touch. It comes with FM/AM options, allowing you to listen to radio channels anywhere and anytime. For connectivity, it has Bluetooth and USB options, allowing you to play your personal collection. However, what makes it a good option is the fact that it comes with 351 preloaded legendary songs of yesteryears, which you can enjoy whenever you want. You can charge the device using any Micro USB charger and the company claims that the device has at least 5 hours of battery life.