Philips announces new audio devices in India. The company has launched the TAPB603, HTL3320 and HTL3310 soundbars. Philips TAPH805, TAPH802 and TAPN505 headphones and earphones have also been announced.
Philips Audio has announced a slew of new products in India which range from soundbars and headphones to portable Bluetooth party speakers and more. Philips Audio now offers three new soundbars to choose from, with the Philips TAPB603 being the top most variant that supports Dolby Atmos. There are two other soundbars, which sport fewer features but are more affordable. The company also announced some new headphones, along with truly wireless earphones that can charge your phone, some new party speakers, and a lot more. Here's all you need to know
Philips soundbars
The Philips TAPB603 soundbar is the company's top-most soundbar in India that comes with Dolby Atmos support. With 300W of power output, the device sports a slew of connectivity options like 2 HDMI inputs, one HDMI ARC out, Bluetooth, optical in/out and USB to select from. Priced at Rs 31,990, it will be available via online and offline retail channels by the end of this year. The company also announced two more soundbars; Philips HTL3320 and HTL3310, which feature 300W and 160W power output respectively. The two devices sport two tweeters and support virtual surround sound as well. They will be available for Rs 20,990 and Rs 18,990 respectively.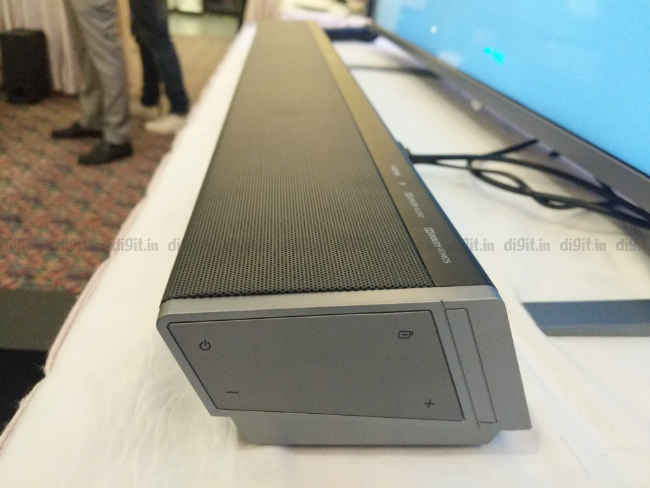 Philips headphones
Coming to headphones, Philips launched the new TAPH805, TAPH802 and TAPN505 wireless headphones. The former two are over the ear headphones that sport a foldable design, while the latter is a neckband style in-ear earphone. The TAPH805 headphone comes with Active Noise Cancellation (ANC) and supports touch controls similar to the ones we have seen on the Sony WH-1000MX3 headphones. It supports Google Assistant too and it will be available for Rs 13,990 by December 2019. The TAPH802 is a toned down version of the TAPH805 as it features the same 42mm audio drivers but doesn't get ANC or Google Assistant support. It is priced at Rs 7,990.
The Philips TAPN505 wireless earphone sports a neckband style design and it comes with noise cancellation. It supports Google Assistant as well and it will be available for Rs 11,990.
Truly wireless earphones
Philips has also announced some new truly wireless earphones in India., the Philips SHB2505 and SHB2515. The SHB2515's carrying case also doubles up as a powerbank since it has a 3200mAh battery equipped. One can use it to charge their handset or recharge the earbuds about 20 times, the company says. The SHB2515 is priced at Rs 8,999, while the SBH2505 costs Rs 7,999. The company also introduced the TAUT102 truly wireless earphones, which are the most affordable in the lineup, at Rs 4,990.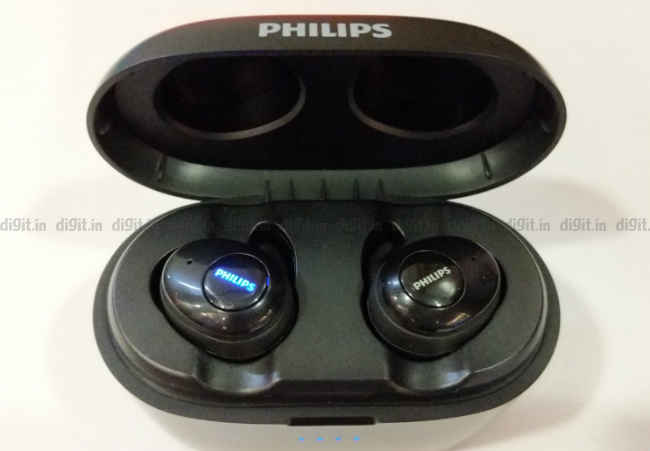 Philips Bluetooth Speakers
Philips also introduced its BT6620 Bluetooth speakers, which feature a splash-proof design and come equipped with coloured lights that run in sync with the music. Priced at Rs 5,990, the speaker will be available in blue, black and red colour models.