Jabra has introduced two new 3.0 mono headsets in India – Jabra CLEAR and Jabra TALK, powered by the company's Multiuse technology that allows users to pair up these headsets with two Bluetooth devices.
The company in a release says its CLEAR headset has a sleek exterior and has lightweight design, coupled with Ultimate Comfort Eargel. The Jabra CLEAR comes equipped with a portable car charger as well.
Announcing the launch of the devices, Jabra's Ann Goh says, "Both the headsets are HD Voice ready. This feature ensures that your conversations sound as natural as if you are standing right next to the person you are talking to. As and when the mobile operators start offering high-definition (HD) voice on their networks, these headsets shall be able to deliver rich, crisp and clear HD voice with just a simple software upgrade while Bluetooth products from other brands would require hardware changes to achieve the same."
"What's more, using the A2DP capability of Jabra CLEAR and Jabra TALK, users can stream multimedia content like GPS instructions, music, podcasts and even Internet radio. These headsets have Voice guidance built-in too i.e. the headsets announce battery level, Bluetooth connectivity status and redialing to the user."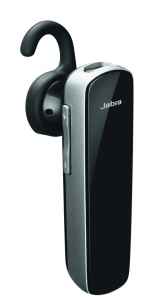 There is a simple to use on-off slider and an answer/end button on Jabra CLEAR and Jabra TALK headsets. Jabra CLEAR and Jabra TALK have 6 hours of talk time and 8 days of standby time. Both the headsets come with different ear gels (for left ear users and right ear users) to fit individual requirements. Even the ear hooks come in different sizes and can be detached if the user wears glasses.
The Jabra CLEAR is priced at Rs. 2,699, while the Jabra TALK comes for Rs. 1,899.