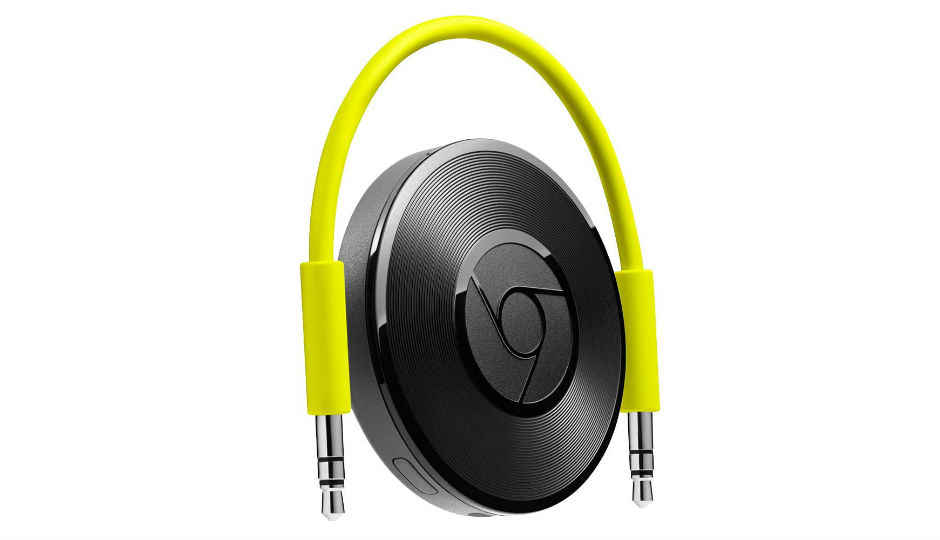 HIGHLIGHTS
The company says it will continue giving support to users who own a Chromecast Audio device, but no more units will be manufactured, marking the end life for the audio streaming dongle.
Chromecast Audio is no more. Google has officially told Android Police that it has stopped manufacturing the audio streaming device. The dongle that was launched back in 2016 has probably not had many takers which is why the company has stopped making the it altogether. Google says that it will continue supporting users who own the Chromecast audio, but it's pretty much safe to assume that once current stocks of the dongle run out, the device will become extinct.
Here's Google's complete statement to Android Police – "Our product portfolio continues to evolve, and now we have a variety of products for users to enjoy audio. We have therefore stopped manufacturing our Chromecast Audio products. We will continue to offer assistance for Chromecast Audio devices, so users can continue to enjoy their music, podcasts and more."
Chromecast Audio was targeted at music enthusiasts who enjoyed streaming on high-end speakers. It is a Wi-Fi receiver that can connect to any speaker system via an AUX cable to stream music from phones. It is compatible with a number of apps like Saavn and Wynk Music in India, and works through the Google Home app.