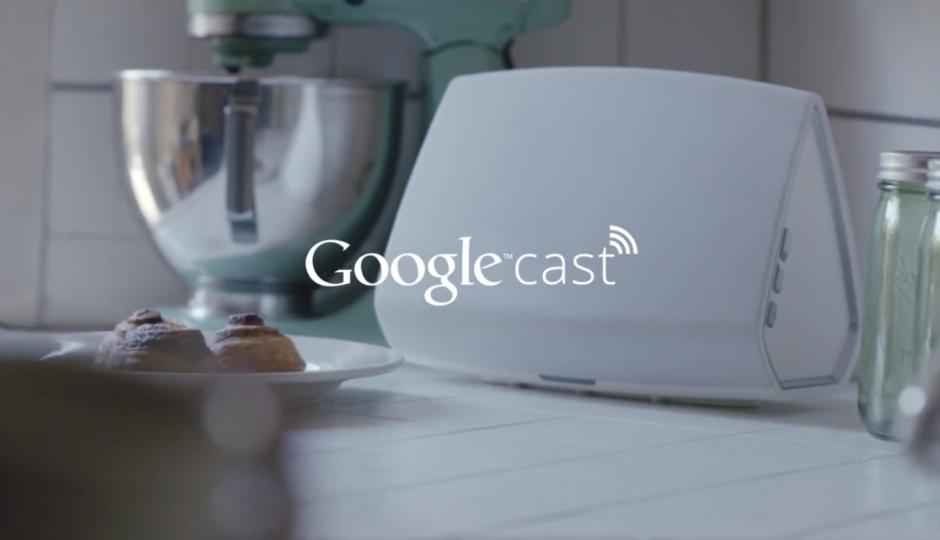 HIGHLIGHTS
Google has unveiled new range of home audio systems at the CES 2015.
Google has announced Cast for Audio, which allows users to stream music or audio from a apps like Google Play Music among others to Google Cast-ready speakers, sound bars, and receivers. Google Cast for Audio will be launched this spring in the US.
According to a blog post, Google Cast Ready speakers pulls content directly from the cloud, so users will be able to stream music on their smartphone, pc or tablet "without straining the battery". The speakers will work with Deezer, Google Play Music, Pandora, Rdio, iHeartRadio, NPR One, TuneIn, and many more.
The speakers are powered by MediaTek's audio System on Chip (SoC), MT8507 which has a cortex-A7 CPU core, high-resolution audio format, Dolby TrueHD and DTS Digital Surround technology. Apart from Mediatek, Google has also partnered with chip makers Marvell, Broadcom and system integrator Libre Wireless.
Google announced that the first range of speakers will be launched from leading electronics brands including Sony, LG, and HEOS by Denon by spring. The internet giant has also stated that more companies will be releasing Google Cast-ready speakers throughout the year. The new range of audio system will join Google Cast ecosystem, which includes Android TVs, game consoles and set-top boxes.
Suveer Kothari, Google Cast Director of Business Development stated, "Based on the success of Chromecast, we're excited to expand the Google Cast ecosystem by working with a leading semiconductor company such as MediaTek to power audio devices."
Google Cast for Audio will compete directly with Apple's AirPlay, which has been able to stream audio to AirPlay-enabled speakers for some time now. However according to Sony and Denon, users won't have to choose between the two services their upcoming products will support both Google Cast and AirPlay.
Read: Google Chromecast to launch in India tomorrow for Rs. 2,999