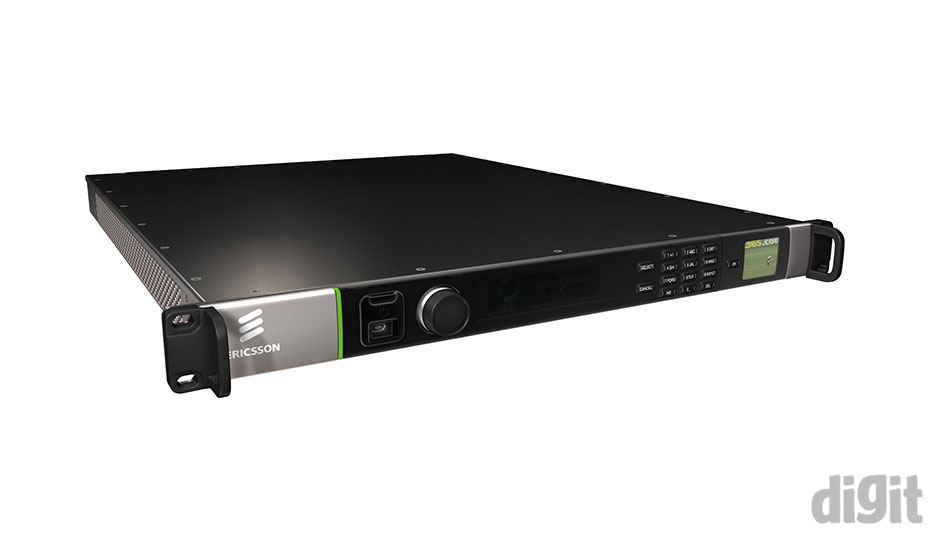 HIGHLIGHTS
Live streaming at its best!
Ericsson is betting big on the Indian Television and media segment. The company rolled out its much awaited AVP 4000 video compression platform and has already added the likes of Sun TV and Tata Sky to its clientele.
By addressing all applications, codecs, resolutions and profiles, Ericsson's AVP single platform eases integration, expansion, re-purposing, training, repair and upgrades, considerably lowering the overall cost of ownership. It offers maximum performance and broadest capability in the industry on a single platform across all applications, from SD to HD, 1080p50/60, 3DTV and Ultra High Definition TV (UHDTV), and all codecs, including MPEG-2, MPEG-4 AVC and JPEG2000, with 4:2:0 and 4:2:2, 8-bit and 10-bit all supported.
Ericsson will power all 33 Sun TV channels broadcast in India. Tata Sky has upgraded and expanded its entire DTH platform to Ericsson's industry leading AVP 4000 video compression system, which enables Tata Sky to substantially increase the bouquet of channels offered maintaining the highest quality of viewing experience. The upgrade enables Tata Sky to substantially increase the bouquet of channels offered to subscribers while maintaining the highest quality of viewing experience.
According to Tata Sky, The Ericsson AVP 4000 System Encoder allows enhancement of picture quality, offering increased volumes of channels and content and launching new services, such as OTT, on the same platform. Ericsson, earlier, supported Tata Sky to launch the first commercial 4K video service in the subcontinent.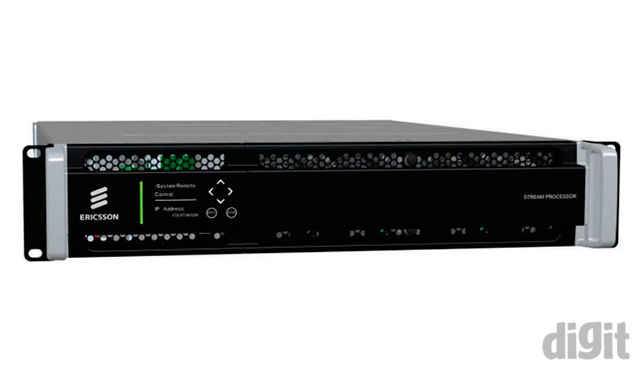 On Sun TV's end, AVP 4000 video compression platform will be benefiting 95 Million subscribers as it will power all 33 Sun TV channel broadcasts in India. Ericsson has predicted 50 Billion connected devices by 2020.
"Ericsson is committed to helping its customers overcome the challenges of satellite spectrum scarcity and meet increasing quality expectations of Indian consumers. The AVP 4000 System Encoder is designed to overcome today's bandwidth and delivery constraints by providing the necessary flexibility, velocity and agility to deploy new services within an extremely competitive landscape," said Chris Houghton, Head – India Region, Ericsson.
S Kannan, CTO, Sun Group said, "Subscribers today expect higher quality of broadcast services as part of their overall experience and we are committed to providing them the same. With the implementation of Ericsson's AVP 4000 Family we are building a TV platform that will enrich our customers' experience, with better picture quality and improved services."
At a time when broadcasters and content owners are facing a difficulty in meeting consumer demand, Ericsson's expanded portfolio that includes OSS/BSS, Prime Integration Services, OTT Platforms, Middleware and DRM as well as Cloud DVR, is bound to make an impact the industry has been longing for. "The TV & broadcast industry in India is undergoing dramatic changes with the transition to multi-platform, on-demand television. Ericsson is taking the lead in driving this transformation together with our partners," added Houghton.