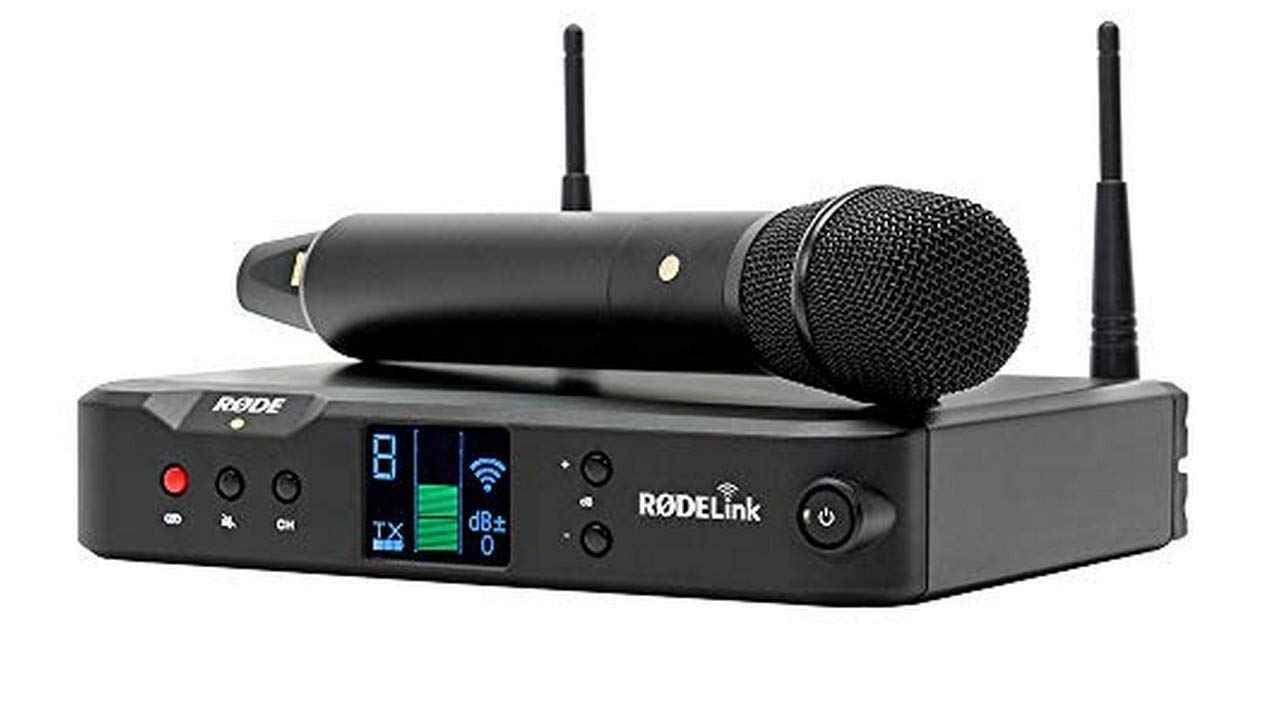 If you're a seasoned vocalist, you know how important it is to have a good mic that does justice to your voice. While the market offers a range of good mics to choose from, only a few get the job done for professional vocalists. These mics need to have good quality audio reproduction, come with an array of studio-grade functions and the right features – to ensure perfect sound transmission. So, here are some of the best wireless microphones for seasoned vocalists.
SHURE SLX24/SM58 Hand Wireless Microphone System
This mic is one for the professionals. The SLX24/SM58, handheld Wireless system is part of the SLX Wireless Systems family from Shure, which offers a range of good features. The SLX Wireless Systems are powerful wireless tools that can be set up quickly and used confidently by installers and working bands. This mic system is no different and will be a breeze to set up and be made efficient with the help of great features. Features include auto frequency scan with transmitter setup, exceptional wireless clarity, and Shure patented Audio Reference Companding.
Sennheiser XSW1-825-A wireless Cardioid Microphone
This is a good, value for money option from Sennheiser. It comes with all the latest features along with a reasonable price, which makes it a lucrative option. It comes with excellent live sound featuring renowned evolution microphone capsules. A true diversity receiver with metal housing with external antennas makes it so that there is no inconsistency in transmission. The mic is fully tunable over a wide range of UHF frequencies with up to 12 simultaneous channels. The automatic frequency management and synchronisation via the remote channel are ideal for easy setup. It has an AF frequency response:50 to 16,000 Hz (-3 dB).
Rode RODELink Performer Kit Digital Wireless Audio System
The RØDELink Performer Kit is RØDE's stylish, crystal clear handheld wireless microphone and receiver combo so intuitive it works straight out the box, with no channel selection necessary. The Performer Kit comes with TX-M2, RX-DESK, LB-1 Lithium-Ion Rechargeable Battery, microphone clip, microphone case and Micro USB Cable and includes a 2-year extended warranty. TX-M2 High-quality condenser microphone is powered by the included LB-1 Lithium-Ion Rechargeable Battery. 2.4Ghz digital frequency with encrypted signal makes for lag and inconvenience free sound.
Sennheiser AVX-835 Set. Digital Wireless Microphone Handheld Set
Whatever your application may be, AVX puts years of Sennheiser wireless knowledge to work and virtually guarantees the stress-free capturing of perfect sound. From professional video and documentaries to street interviews; The AVX just works. The AVX Microphone is the handheld transmitter for the AVX digital wireless microphone system. The robust dynamic directional microphone reduces background noise in loud environments. It is the ideal choice for many cases. The AVX Bodypack Transmitter features self-configuring digital transmission, which eliminates time-consuming radio frequency setup. The AVX Bodypack Transmitter features self-configuring digital transmission, which eliminates time-consuming radio frequency setup.