BenQ announced the launch of their new MP780ST interactive projector on the 12th of October which is set to change the way people use interactive whiteboards. BenQ has had a long standing history of innovation and shows a slew of design awards to go with it. The MP780ST is an innovative new concept in India that eliminates the need for additional hardware like an interactive whiteboard to make interactive presentations. BenQ has already got a large presence in the enterprise and has slowly started trickling into Indian homes as well, and with this product they plan on making inroads into the interactive classroom as well.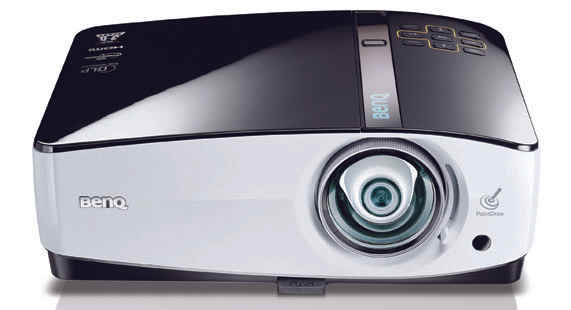 The MP780ST is a 3D ready, short throw WXGA projector that has been tailored for interactive classrooms of the future. The DLP projector comes equipped with BenQ's trademarked PointDraw technology which would allow users to illustrate and draw content on any projected surface using their interactive pen.

It features two built in 10W speakers, composite, S-Video, D-sub, RJ45 and many other ports. Its PointDraw system when combined with their QDraw software makes for a very intuitive interface that involves using the pen to control the cursor on the screen to draw objects by way of buttons on the pen that correspond to the left and right click of the mouse.

All in all, the product is exciting and something very different from your run in the mill projector is capable of. It has been priced at Rs.1.1 lakhs and we cant wait to get our hands on one for a full review. Watch this space for further updates.