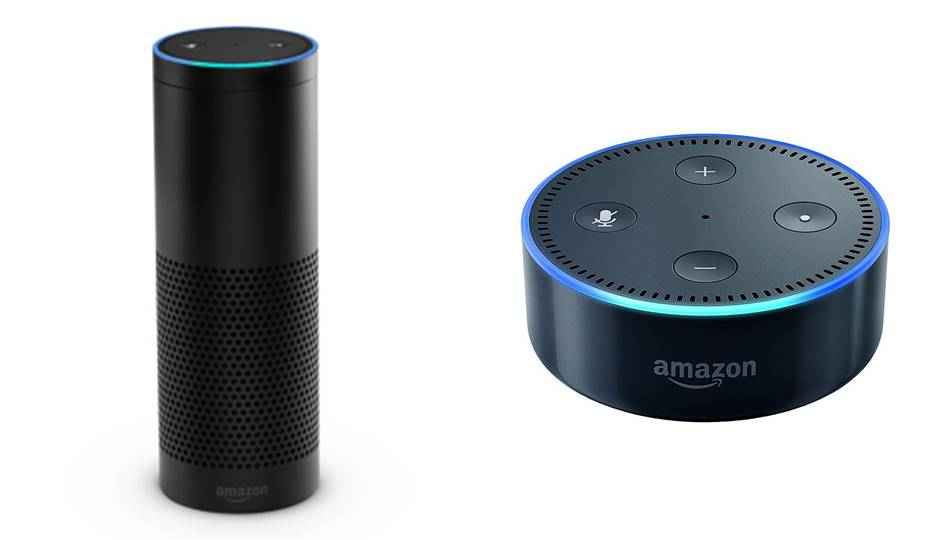 HIGHLIGHTS
Amazon's Alexa voice assistant will support English and could debut with support for Hindi and Tamil as well. Amazon leads the voice-controlled speaker market in the United States.
Amazon's Echo smart connected speakers are expected to launch in India during Diwali. FactorDaily reports that Amazon had initially planned to debut its Alexa-based connected speakers in December but decided to prepone the launch to take advantage of the festive shopping season.
FactorDaily had first reported about Amazon's plan to launch Echo by the end of the year in February and Economic Times recently confirmed that the company has begun testing the devices. The new report confirms that Amazon will only introduce Echo and Echo Dot in India and will add other variants including the Echo Show with touchscreen display at a later stage. The Echo, which sells for $179 in the US could launch here at a retail price of around Rs 11,000 – 12,000 while the $50 Echo Dot could debut at Rs 5,000 – 6,000 price range.
Amazon's Echo lineup of smart speakers come bundled with company's virtual assistant Alexa and FactorDaily notes that the assistant has gained local skills for delivering a more specific response to user queries in India. Furthermore, it also notes that the e-commerce giant has begun testing Echo Dot and Echo with some of its employees.
With voice replacing touch as the new preferred interface, Amazon has already emerged as the leader in the voice-controlled speaker market. In the United States, it has a market share of nearly 70.6 percent and market research firm eMarketer estimates Amazon to have sold over 10 million Alexa-enabled Echo devices since its launch in late 2014.
In India, Alexa will support English, but Amazon is also working on support for Hindi and Tamil. Most Silicon Valley companies have identified native language speakers as the next wave of internet users and have already tailored their services to support regional languages. Google Assistant, search giant's voice assistant based on conversational UI already supports Hindi on the company's Allo app.
Apart from reading emails and adding the schedule to a user's calendar, Amazon's Alexa also supports other features like controlling smart devices and booking Ubers. Amazon is reportedly investing $5 billion to maintain its dominant position in the Indian e-commerce market and bring its global services here.