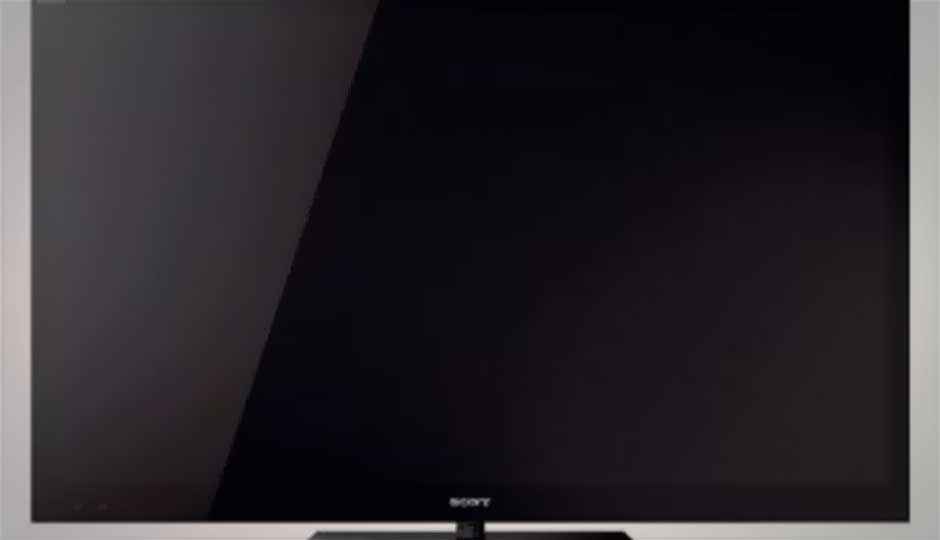 Sony has brought its largest LED TV in the Bravia lineup to India, the 65-inch Sony Bravia HX925, priced at Rs. 3,59,900. Featuring the company's monolithic design, the Sony Bravia HX925 LED TV is internet enabled, and features a full HD resolution with 3D capability, and a built-in transmitter. It ships with a Skype camera, and two pairs of 3D glasses.
The 65-inch (165 cm) Sony Bravia HX925 HDTV, or Sony Bravia KDL-65HX925 comes with Sony's new picture engine, the X-Reality Pro Engine, using pixel-by-pixel analysis and pattern-optimisation for better picture quality, colour accuracy, and details.
Other features include OptiContrast, a Gorilla Glass panel, and Intelligent Peak LED technology, which apart from ensuring the HX295's panel is thinner and uses less power, features a local dimming function for better contrast. Also onboard is Sony's Motionflow technology, doing away with blurring and ghosting by increases the frame rate by up to four times.
The 3D functionality of the Bravia HX295 also allows users to convert 2D images and videos to simulated 3D using an advanced alorithm, with the click of a button. The HX925 has a 120 degree viewing angle for 3D viewing, allowing the whole family to watch crisp and clear 3D irrespective of where they are sitting in the room.
The Sony Bravia KDL-65HX925 also features an internet content library from Youtube, Sony Entertainment Network, Star TV, BIGFlix, Times Internet Limited (Indiatimes.com), Bollywood Hungama, What's-On-India, and FridayMoviez, among others. Users will also be able to use a compatible smartphone to browse the internet, and otherwise control the TV, with the Media Remote app for Android and iOS. The Android version of the app also allows for voice search.
The KDL-65HX925 also features built-in apps for Facebook, Twitter and Skype. Also onboard are eco features, such as Backlight Off Mode, Intelligent Presence Detector with Face Detection, and more. For more details, visit Sony India's page for the Sony Bravia KDL-65HX925.