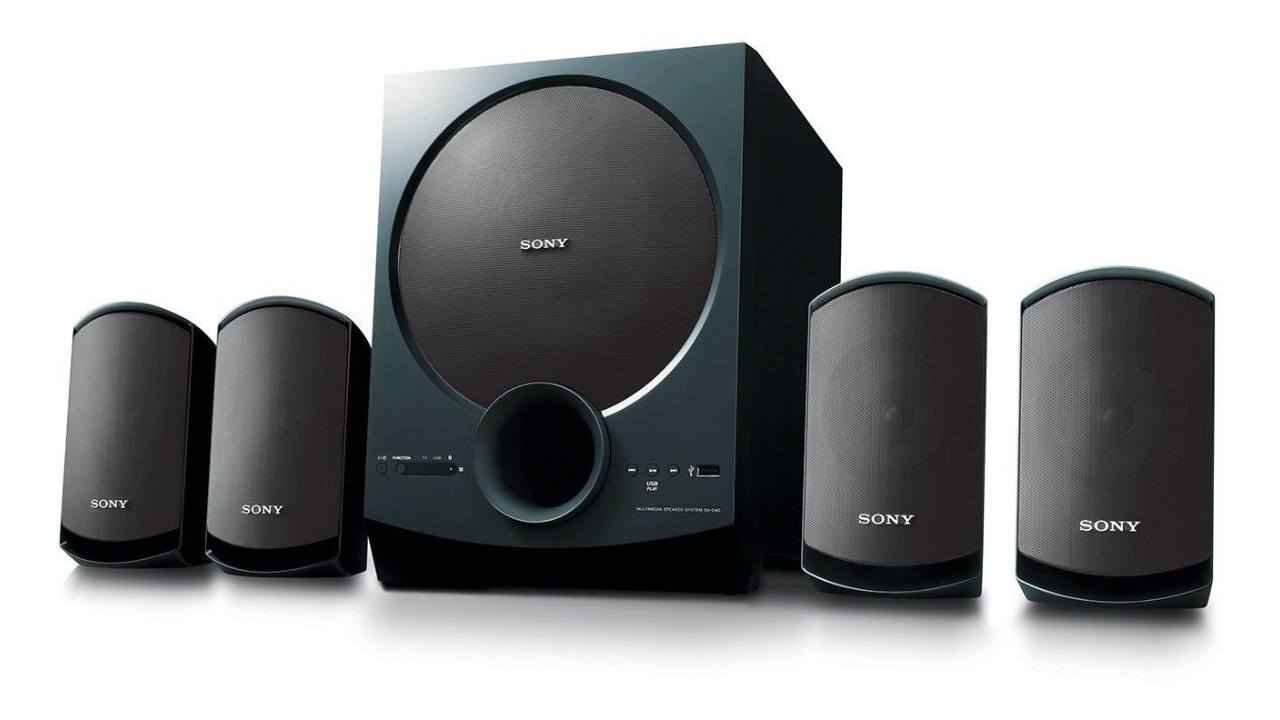 4.1 Channel speakers are not new – they have been in the market for quite some time. They usually consist of four speakers and one woofer or subwoofer. If you ever need to create a surround sound effect in your home, then it makes for a great option. You can use it to create an entertainment zone, home theatre, or place them in all corners of the room so that you can entertain guests and let the music play in the background. There are several brands of 4.1 channel speakers with Bluetooth in the market, and here are four we've selected based on specifications.
Sony SA- D40
The Sony SA-D40 offers you powerful bass with a large subwoofer and an output of 80W. You can enjoy wireless music by connecting your mobile through Bluetooth and streaming audio. It is designed for use with PCs, TVs, and music players. You can make use of a USB port for easy connectivity. It comes with a remote control. The mounting hardware consists of one subwoofer unit, four-satellite speaker, two audio cables, one remote control, one FM antenna cable, and one user manual and warranty card.
OSCAR OSC-4180
This product offers diverse connectivity that includes Bluetooth, MMC, SD, and USB. It also comes with FM Radio, a USB/SD card reader. The product is compatible with Laptops, Desktops, smartphones, DVD players, and LED TVs. The maximum output power of the speakers is 172 watts. The mounting hardware is one subwoofer, four satellite speakers, wireless remote, aux cable, instruction manual, and warranty card that covers you for one year.
Zebronics BT440RUCF
This Zebronics speaker set has a colour-changing LED display and it supports a USB pen drive and SD/MMC card up to 32 GB. It has an inbuilt FM blue LED power indicator and fully functional remote control with an FM frequency scan range of 87 to 108 MHz. The set has a total RMS output of 60 watts and a 4.3-inch subwoofer that promises powerful bass.
Mitashi 4465 BT
This Mitashi speaker system offers 5500 watts of power (PMPO), or about 50 watts RMS. It has an inbuilt digital FM tuner, and can also read and playback digital music from USB and SD cards, and of course Bluetooth as well. If you want to quickly hook up another device using wires, you can, using the aux port. It has a fully functional remote control and the bass and treble control will allow you to tweak the sound profile to your taste.