Xiaomi has launched its new WhatsApp based Mi Bunny service for Indian consumers. It enables users to receive updates of the company's new product launches, product deals, sale reminders, notifications about MIUI weekly updates, news, and reminders about Mi Fan meet ups. They can also raise customer support requests via the service.
Interested users can avail the Xiaomi Mi Bunny subscription service by adding +917760944500 to the contact list. Next, they need to text 'Xiaomi' to the contact via WhatsApp, followed by their Name and City. They can also send "Support" to the same contact and follow the instructions for raising customer support requests. A user can text 'Stop' in order to stop receiving messages from the service.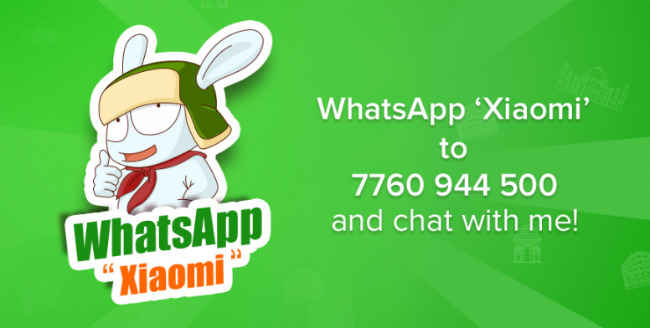 Xiaomi points out that the new service is currently in beta testing and is limited to the aforementioned features. However, the company says it will add some new functionalities over time and explicitly mentions that none of the details provided by a user like name, contact number, and location will be accessible to third-party services as "customer privacy is of highest concern to Xiaomi."
Xiaomi recently announced that it has partnered with Smartbox for offering a new smart delivery option on products purchased via its own ecommerce platform. The new delivery option will allow users to pick up their delivery from one of the many digital parcel lockers across Delhi NCR. They can access the locker via a unique OTP anytime, as per their convenience within 72 hours. The service will soon be made available in other parts of the country. You can read more about it here.