The mobile app, Fight Back, sends SOS alert using the mobile device. The app meant for women safety uses mobile capabilities like GPS, SMS, location maps, GPRS and integration with Social Networking Site (Facebook), e-mail to bring in maximum participatio
A non-profit organisation Whypoll has launched an innovative smartphone app for women that allows them to immediately alert friends and family if they feel they are in risk. The 'Fight Back' app allows user to send SOS message via SMS, e-mail and Facebook at the press of a single key.
Once recipients get the SOS message, they can track the sender's location with the help of GPS. Users can subscribe the Fight Back app for Rs. 100/year. The application is presently available in English language only but it will be soon supporting other Indian languages as well. The app, presently available for Delhi users, will be launched in nine more Indian cities next year. The Fight Back app is designed to work with Nokia, Samsung, HTC and Blackberry smartphones.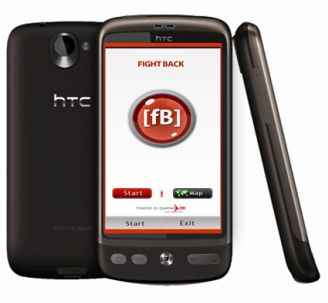 Whypoll co-founder Hindol Sengupta says users can also assign a number for the Delhi police in their SOS shortlist, however main focus remains on alerting friends and family members. "Indians depend far more on their near and dear ones because we don't trust the system to help us," Sengupta tells AFP. "Once you send the SOS, your friends and family will take it up with the police and pressure them into doing something." Read more details about the Fight Back app here.

Also read,

Vote and Win!

Digit Icons of Trust 2011 Survey

Visit http://thinkdigit.com/trust to vote for your favorite tech brands in India.
Survey participation gives you a chance to win exciting gifts like wireless input devices, earphones and special edition Digit branded T-shirts.
As an appreciation of your valuable time and input, every participant will receive an assured gift in the form of Digit discount vouchers.
We encourage you to participate in multiple surveys to increase your chances of winning more goodies.