Messaging giant Whatsapp will soon be adding free voice calls for its 465 million users. The update comes shortly after the app was acquired by Facebook in a $19 billion deal.
The new service is likely to be available in the second quarter of this year. WhatsApp CEO Jan Koum said at the Mobile World Congress in Barcelona that they want to hit 1 billion users with the new feature.
"We are driven by the mission that people should be able to stay in touch anywhere and affordably," Koum said at the Mobile World Congress industry fair in Barcelona on Monday.
The company's move will not sit well with telecom operators. Adding free calls threatens telecom revenue source which has been declining anyway as carriers' tweak tariffs to focus on mobile data instead of calls. Messaging apps like WhatsApp, Viber and WeChat have won over telecom operators' customers in recent years by offering a free option to text messaging.
However Koum states that the company is not attacking Telecom operators but is working with them. The messaging app has tied with Telecom operator e-plus to offer special tariffs to access the app. He added that Whatsapp will continue to function the same way as it was before the Facebook acquisition. "There are no planned changes and we will continue to do what we set out to do, even after the acquisition closes," Koum said. "Still no marketing."
Facebook acquired the messaging app in a $19 billion deal. Koum stated that WhatsApp now has 465 million monthly active users and 330 million daily users, an increase of nearly 15 million users post the Facebook acquisition last week.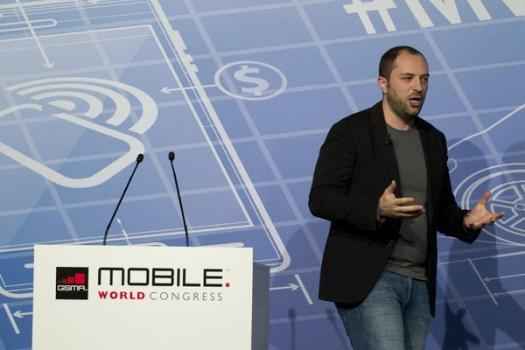 Source: Techcrunch