WhatsApp is reportedly working on enabling rich previews for links you share on your WhatsApp statuses. Up till now, on Android, you had at least some preview of the link while on WhatsApp for iOS, there's no preview. Just the simple plaintext of the link. However, now with this new rich link feature, if done right, you will be able to know what you are clicking on.
The report comes from WABetaInfo and here's how the feature is expected to work —
WhatsApp rich status link preview: How it works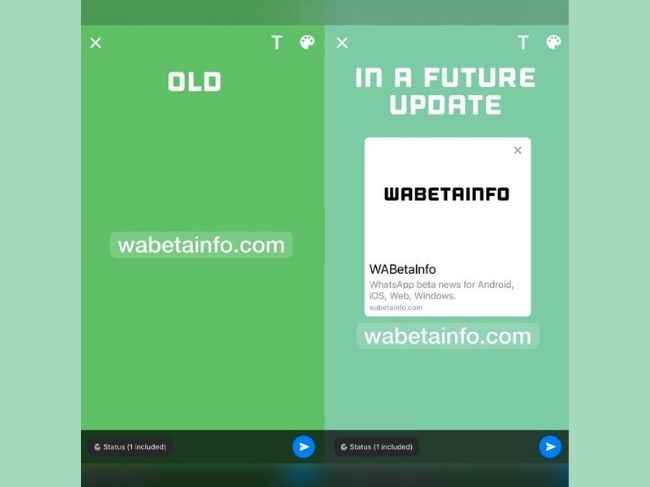 In the screenshot image above, there is a juxtaposition of the present and the upcoming WhatsApp link representations.
On the left side, you can see only the link. But, on the right side, you see the link preview image, the site name, and a brief description of the site. This is how the WhatsApp rich link status previews would appear. The screenshots are from the WhatsApp beta for iOS, where it is currently in testing.
The source has managed to share a screengrab of this feature working on the WhatsApp Web interface.
So, it shouldn't be long before it makes its way to the Android side too.
Now, for it work properly, while sharing the link on WhatsApp Status, you must give it a few seconds to generate the rich link preview. If you post the link in haste, then that may go as a plain link only. So, something to keep in mind.
As for other news, reviews, feature stories, buying guides, and everything else tech-related, keep reading Digit.in.