WhatsApp CEO Jan Koum has confirmed that the app has crossed 800 million monthly active users milestone. The messaging app has also launched chat backup/restore options on Google Drive in the latest update for Android users.
Jan Koum in his Facebook post takes a dig at other messaging apps who disclose registered users instead of active users. He wrote, "WhatsApp - now serving 800,000,000 monthly active users. Reminder for the press out there: active and registered users are not the same thing."
WhatsApp crossed 700 million active users in January, and has added over 100 million users in just four months. The popular messaging app is expected to cross 1 billion monthly active users milestone by the end of this year. WhatsApp recently announced free voice calling feature for Android users, and is expected to launch it for Windows Phone, Blackberry and iOS platforms later this year.
The company has also rolled out backup/ restore options for chat history and media via Google Drive. The feature will help users to have the messages backup in case they switch off or lose their smartphone. The Google Drive Backup option can be accessed via Settings and users can select the frequency of data transfer from daily, weekly or monthly options. It also has a 'Backup Now' option that allows users to transfer the data instantly. Users can also choose to transfer data through Wi-Fi or data. Currently the feature has been rolled out in the latest Android Version v2.12.45, and may be rolled out to other platforms later.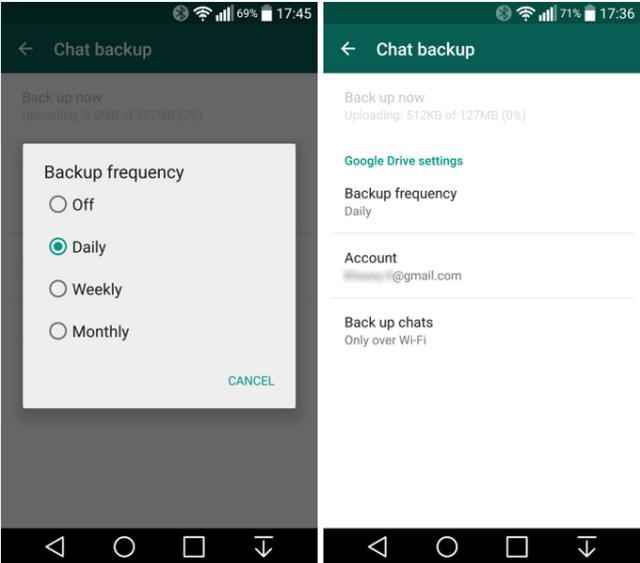 Source: WhatsApp
Tags:
WhatsApp
Google Drive
800 million monthly active users
Backup/restore conversations