WhatsApp is working on a way that will allow users to backup and restore chat history via Google Drive, according to reports.
Android Police states that a member of the WhatsApp translation group has confirmed text string translation requests in the app that point toward backing up and restoring from Google Drive. New screenshot reveal that there's a time stamp for the last Drive backup and an option to delete it as well. The text string translation requests, have been confirmed by Dutch website DroidApp.nl as well, who claims it also received a similar translation request.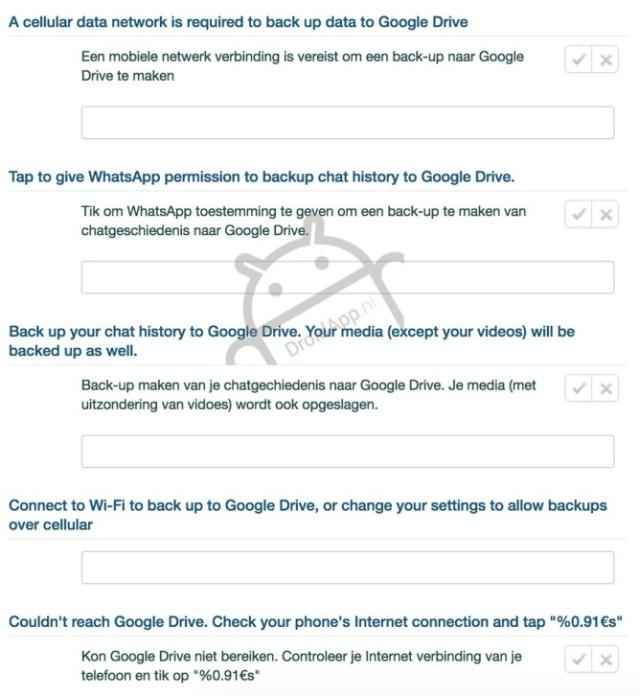 According to reports the function involves backing up chat history as well as media, but not videos. Users can also restrict to Wi-Fi only or over data networks too. Restoring is offered once when the app launches on a new device, and you will lose the backup if you don't accept.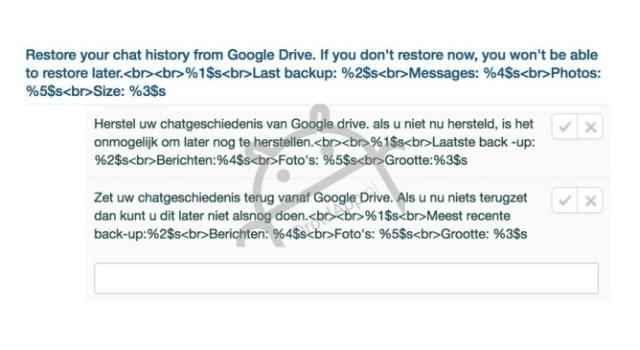 So far WhatsApp has not confirmed about the rollout of the feature. If real, the Google Drive backup feature would be very useful for users who struggle with the current backup and restore function. WhatsApp currently offers a backup method for Android users is very complicated and requires users to back up their conversations via Menu Button > Settings > Chat settings. Then they have to check whether their WhatsApp/Database folder is located on their external microSD card, transfer the data to the new phone, then install the app on the new device, and click Restore when prompted. Users cant restore chat history from Android to any other type of phone or vice versa. Read: WhatsApp now available on the desktop
Source: Android Police