There are a bunch of new features that look to be coming for WhatsApp. The messaging service has added new features for its drawing editor after the installation of the new WhatsApp beta for the Android 2.22.3.5 update. In a report on WaBetaInfo, these features were noticed after the update. The company is looking to add a bunch of different pencils that you can use to draw on images as well as videos. The report also states that WhatsApp is looking at blurring images on the iOS version of the app and will be porting the feature over to Android as well. The drawing tools are still in development but we could see them sometime soon in a new update.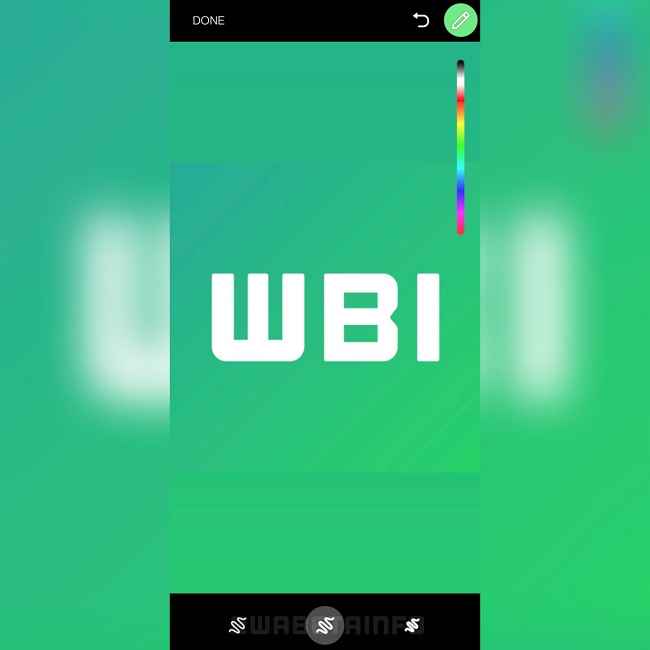 Image Source: WaBetaInfo
WhatsApp new drawing tools coming soon?
WhatsApp is also looking at adding new chat colour bubbles, which will probably start rolling out to users in a future update. What this looks like is anyone's guess but we will find out soon enough. In fact, we also reported that WhatsApp announced the release of voice message previews for Android and iOS. WhatsApp users can preview their voice recordings before sending them to a recipient. The new update gives users the ability to record and listen to the voice clip. In case the clip isn't what a user wanted, they can now discard the message and re-record it. The new feature is available for Android, iOS, Web and desktop apps.
WhatsApp has also decided to push digital payments across 500 villages in Karnataka and Maharashtra. These will all be UPI payments. The Digital Payments Utsav programme was unveiled at WhatsApp's Fuel for India 2021 annual event. The goal of the company is to help 500 million users with digital payments, making things a little easier for people who don't live in major cities. WhatsApp set up a pilot programme which began on October 15. In that, villagers were taught to use digital payments, set up a UPI, and basic education around digital payments.
Also Read: How to enable WhatsApp Disappearing Messages with multiple durations for all chats