HIGHLIGHTS

Spotify Lite with data saving feature launched in 36 countries, including India.

The app is 10MB in size and allows users to control cache.

It is only available on Android platform.
Spotify Technology S.A. has launched Spotify Lite, a smaller version of the main Spotify app, for emerging markets like India, where the internet connectivity is patchy and phones have are low on storage. The Swedish media-services provider says that Spotify Lite allows users to control cache, and enables users to clear it with a single tap. Spotify Lite is now available in 36 markets across Asia, Latin America, Middle East and Africa on Google Play with more markets and features to follow. The same was in beta mode till now.
The company says that with Spotify Lite, users will be able to enjoy most of the features of the main app, including search artists, play songs, save them, share with others, discover new music, and listen to playlists specially curated for the users. "Spotify Lite was built from the ground up based on user feedback from around the world, allowing millions more to enjoy the world's best music experience — especially in areas with limited bandwidth and phone storage," says Kalle Persson, Senior Product Manager at Spotify, said in a statement.
Spotify Lite, which was available as a beta app until now, can be downloaded separately, both for Free and Spotify Premium users. It can either be used alongside or independently from the main Spotify app on all Android phones running version 4.3 or higher. Citing a company spokesperson, TechCrunch reported that there are no plans to bring the Lite app to iOS. It adds that not bringing the app to iOS "makes sense" because a larger chunk of the user base who would benefit from the watered down version would be Android owners.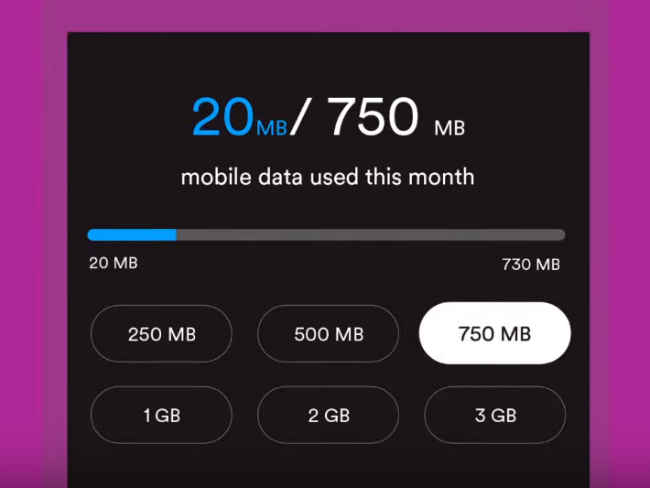 The company would benefit from markets like India, where there are a large number of people who are coming online for the first time. Obviously, first time users won't spend too much on the premium iPhones, especially at a time when there are Android phones available at a price which suits there pockets. As mentioned, the lite version of the app will also help users save data.
"With Spotify Lite, you can easily control your data and storage. It's only 10 MB, so it's quick to install and load," the company said. Spotify Lite also comes with a feature that lets users set a data limit and get a notification when a user reaches it. The app will compete with other music-streaming apps which include, YouTube Music, Apple Music, and homegrown players like Gaana, JioSaavn and Wynk.