Dell Vostro
Power New Possibilities | Dell PCs starting at Rs.35,990*
Click here to know more
Advertisements
Centre for Railway Information Systems (CRIS), the information and technology arm of Indian Railways, has launched a new mobile application that helps track trains on a real time basis as well as get detailed nformation on expected arrival and departure schedules a particular train. The National Train Enquiry System (NTES) app is currently available for Windows Phone 8 and Windows 8. Railways plans to roll out the app to other major mobile platforms soon.
The NTES app comes with a 'spot your train' feature, which enables users to get information about current status, expected arrival and departure timings at a particular station. Whereas the 'train schedule' allows users to see the official schedule of trains along with other details such as stoppages, enroute, scheduled arrival and departure, distance and even day count.
The 'trains between stations' feature allows users to search all the trains available between the two railway stations. One of the important highlights of the new app is the 'Cancelled Trains', which shows the list of trains cancelled.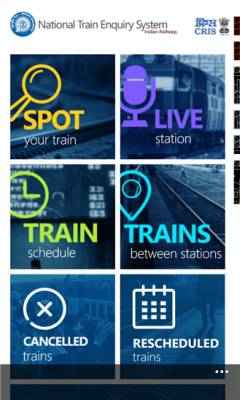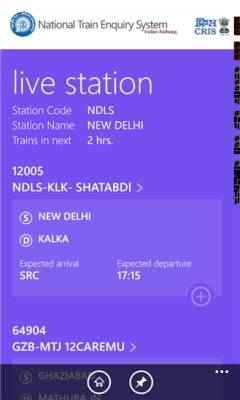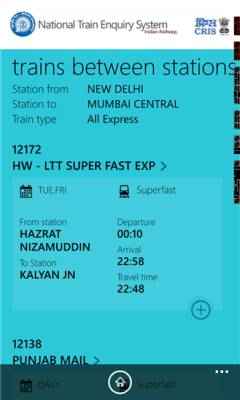 Other features include the option to Cancelled Trains, Diverted Trains and Rescheduled Trains. Download NTES app for Windows 8 desktop and Windows Phone.
Also read In Focus: IRCTC App for Windows Phone 8