Now, you can automatically decline impromptu meeting invites by scheduling Focus Time entries on Google Calendar.
When you're in a flow-state, working on a task, all it takes is a notification tone to break your concentration. Recognising that employees across the world have to mitigate the challenge of spontaneous meetings that disrupt their workflow, Google Calendar will now let you schedule what they are calling 'Focus Time'. If someone tries to contact you during that time slot, the meeting will be automatically declined.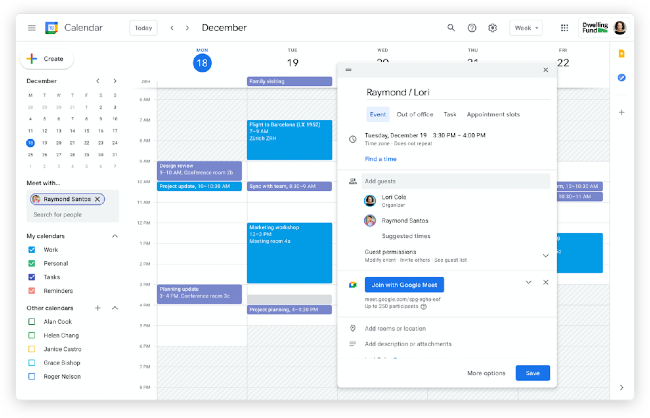 How will Google Calendar's Focus TIme work?
When you schedule Focus TIme on Google Calendar, a small headphones icon will appear in that time slot. This icon will be visible to your coworkers, and you can customise its colours to indicate different meanings, as per your team's choosing. When this icon appears, your coworkers will know that you're working on a specific task and should not be disturbed.
Scheduled Focus Times will also be visible on the Time Insights panel, so that, at a glance, you can plan your days more efficiently.
Who can use Google's Focus Time?
Focus Time can be used by those who use Google Workspace Business Standard, Business Plus, Enterprise Standard, Enterprise Plus, Education Fundamentals, Education Teaching, and Learning Upgrade, Education Standard, Education Plus, and Nonprofits.
How to schedule a Focus Time on Google Calendar?
To schedule Focus Time, you must:
Open Google Calendar
Select the desired date for scheduling the event .
Click the Focus time option shown at the top of the event select the starting time (for example: 17:00 - 18:00 hours)
Click the Save button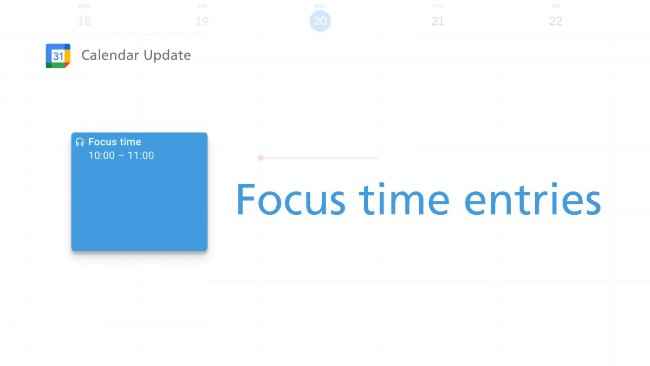 When will the Focus Time Update Rollout?
The Focus Time feature has already been rolled out on Google Calendar, as of Wednesday. Currently, it is available to people who have signed up for the Rapid Release domain. It should roll out to other customers (who have the above-mentioned accounts) soon.
Also Read: Google Chat will now prevent data leaks with its new features