Instagram is rolling out a new AI-based features to limit bullying on its platform. While users can always report bullying, it can be difficult to figure out when the same is happening in images. The social media platform is making use of Machine Learning to understand such images, by also taking an image's caption into account, before sending it to the company's Community Operations team for review. This new feature is said to help the company identify and rid posts that promote bullying and make a safe space for its users. It is now rolling out to all Instagram users widely implemented is expected to be completed in the coming weeks.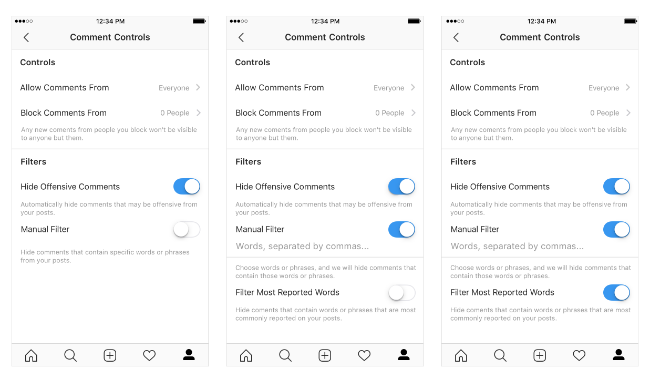 Instagram also has an automated bullying comment filter that removes bullying comments from Feed, Explore and Profile. This filter is now being added to sift through comments on live videos and is now available globally. In addition, a new "kindness camera effect" is also rolling out, aimed at promoting positivity on the platform, along with driving user engagement. When using the new filter with the rear camera, the backdrop of an image will be superimposed with "kind comments in many languages", and while using the front camera, one will see shining hearts and an option to tag a friend. "In honor of National Bullying Prevention Month in the US, the upcoming Anti-Bullying Week in the UK and anti-bullying efforts around the world, we are pleased to announce these new ways to combat bullying on our platform," states Instagram in its blog post.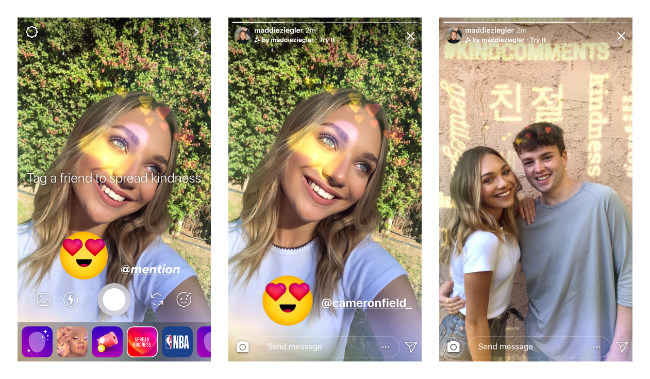 The new features by Instagram come soon after Facebook announced that account data of 50 million users has been exposed. Hackers were able to exploit a "technical vulnerability" in the "View As" feature, a privacy tool that allows users to see how their own profiles look to someone else. Considering how the largest social media platform is struggling to uphold the trust of its users, strengthening Instagram and making it better seems to be the company's next step. You can learn more about the Facebook fiasco here.