YouTube has recently pushed an update to its Desktop website that now allows users to download the videos available on the platform. Yes, you heard that right! You need not look for those "Youtube to MP4" websites once again as you can now download videos for offline viewing right from the Youtube site. Any video downloaded through the YouTube desktop site can be viewed offline at any time.
How does it work?
This feature has been available for quite some time to YouTube Premium users. But recently, the Youtube team started testing this feature for normal users as well. While not everyone has got the feature till now, it is widely for many users on desktops and PCs.
Youtube has added a simple download button just below the video player and it sits right in between the Share and Clip options. You can even select the video quality and the video will be downloaded onto your desktop browser. The videos downloaded will only be limited up to Full HD quality, but you can also select between 144p, 480p, 720p, and 1080p downloads.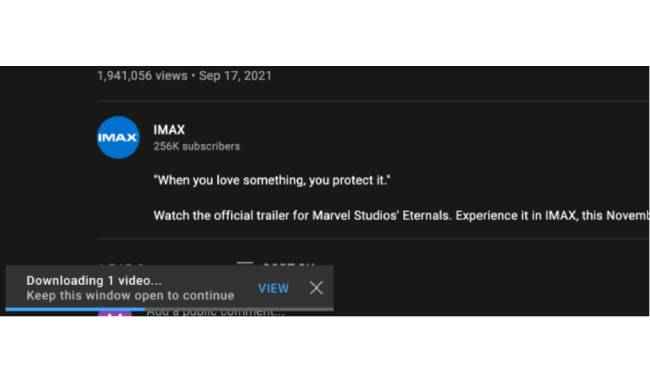 One thing to keep in mind is that just like the Youtube mobile app, you need to have a YouTube premium subscription to download music videos without any restrictions. As if you don't have a premium membership, you won't be able to download the videos under the Music section as YouTube will show a prompt "Download restricted by music owner".
How to download YouTube videos on a desktop?
Follow the steps mentioned below to download Youtube videos on your desktop:
Open the Youtube website from the latest versions of Chrome, Edge or any other web browsers
Play the YouTube video you want to download
Click the "Download" button while watching the video or you could even click the 3-dot menu while browsing for videos
Select the Video quality
For any video that you download through Youtube, the website would be available on the downloads feed, which is also accessible via the sidebar navigation
For more technology news, product reviews, sci-tech features and updates, keep reading Digit.in.