Google on Monday rolled out quite a few updates to its Google Drive app for iOS and Android platforms. Google added editing and collaboration features for iOS devices, already available on the Android version of the application. And for the Android platform, Drive app added improved commenting system.
The updated iOS app is available in Apple's App Store, while the latest version of Google Drive for Android can be downloaded via Google's Play store.
Updates for iOS
Google Drive v1.01 for iOS now enables users to create new Google documents, edit and format text in Google docs. Users will also be shown real time notifications for edits in Google Docs by other users. This feature has been available for PC users for quite sometime.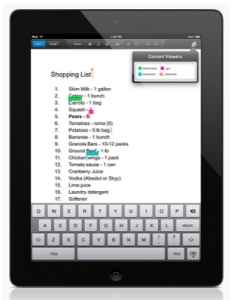 Moreover, users of iPhone, iPod Touch and iPad can now create folders and move files via the app. They can now also upload photos and videos to Google Drive directly from their devices. Google has also integrated presentation feature into the updated version of Google Drive. Other new features include speaker notes, full-screen mode, swipe between slides.
Updates for Android
The updated version of Google Drive for Android lets users add comments, reply to existing comments and view tables in Google documents. Moreover, users have the same new abilities to view presentations and organise for iPhones.
Google will be adding few more feature to its Drive mobile apps including native editing and real-time collaboration for Google spreadsheets. Check out the new updates for Google Drive for Android apps in the video below: