Google's one of the competitors Amazon is already making inroads in the digital payment space in India and it seems the tech giant may have found a way to snatch some market share in the coming months. The Mountain View-based company may rename its digital payment app 'Google Tez' to 'Google Pay' as well as introduce UPI payments in the Play Store in the country. The renaming move will consolidate Google Tez under the global payment umbrella of Google Pay, The Economic Times reported citing two people in the know of the matter as saying.
A Google spokesperson told the national daily, "We have always maintained that we will bring payments across different platforms. Also on UPI, Play Store will be an invoke flow as that is the easiest way to integrate." The process of invoke flow means that once UPI is selected as a payment mode, the consumer will be prompted by his UPI app for a payment request which can ease the process for Google Tez users. Google has been consolidating payments across Asia, so probably would want to use a global name to avoid confusion, the source told ET.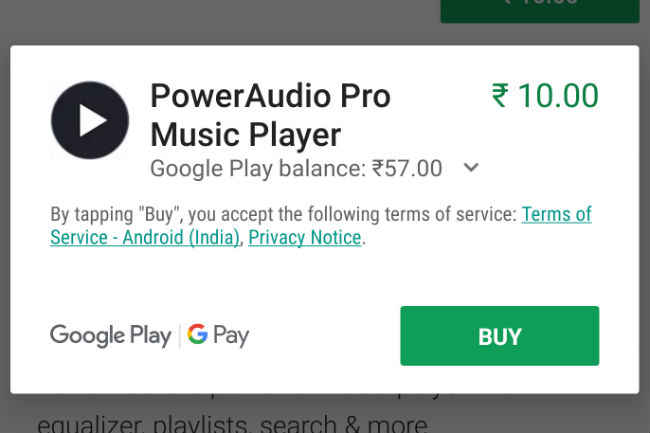 In a blogpost announcing the launch of Google Pay, Pali Bhat, Vice-President of Product Management for Payments at Google, said that the company would bring in both Google Wallet and Android Pay under the Google Pay umbrella for easier, simpler and safer usage. "We will also be bringing in these experiences to Tez users in India," he had said at that time. Google is already branding its payment service for app purchases and in-app purchases as Google Pay on Play Store. It is currently offering credit and debit cards, net banking and carrier billing as payment options.
Google launched Tez in September last year for download on iOS and Android and supports English, Hindi, Bengali, Gujarati, Kannada, Marathi, Tamil, and Telugu languages. Tez works with all major banks, including Axis, HDFC Bank, ICICI and State Bank of India. In just two months after its launch, Tez accounted for 70 per cent UPI transactions in November, according to Caesar Sengupta, Vice President of Google's Next Billion Users.