Google, as recently as yesterday, was rocked by a huge phishing scam in which attackers targeted Google Docs users, gaining access to their Gmail accounts and contact lists. Now, Google has reportedly started rolling out a security update for its Gmail app on Android.
The update includes a feature called 'anti-phishing security checks', which basically present a warning to a user who tries to open a suspicious link through their email. "When you click on a suspicious link in a message, Gmail will show a warning prompt helping you keep your account safe," the company explains. Below is an image of the warning screen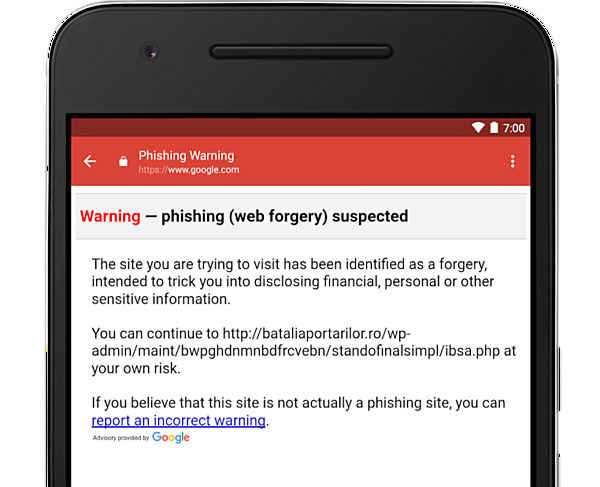 Seems like Google is looking to avoid a repeat of yesterday's phishing scam in which attackers used a sophisticated approach, creating a non-Google web app, which they cleverly named - Google Docs. Emails were sent out to Gmail users asking them to edit a document on Google Docs, which appeared to have been shared by a known contact. Those who clicked on the Google Docs phishing link, were redirected to a real Google sign-in screen and asked to "continue to Docs." This, then fooled users to grant access and permissions to the malicious Google Docs web app.