Following a successful run in Mumbai and Jaipur, Google is now bringing its Neighbourly app to five more Indian cities. People living in Ahmedabad, Coimbatore, Mysore, Vizag and Kota will get access to the beta version of the app and can answer the queries asked about their neighbourhoods. Those who are using smartphones running on Android 4.3 (Jelly Bean) and higher will be able to download and install the app. Google says that it will be expanding its reach to more neighbourhoods in India soon.
"We're seeing people in different age groups in Mumbai and Jaipur use the app in interesting ways to find answers to everyday questions in their neighbourhood. With Neighbourly, we are able to address the local information needs of India's fast-growing internet users in their neighbourhood. We're excited about the adoption and early engagement and are looking forward to providing a useful experience to people in five new cities across India," said Josh Woodward, Group Product Manager on Google's Next Billion Users team, in a statement.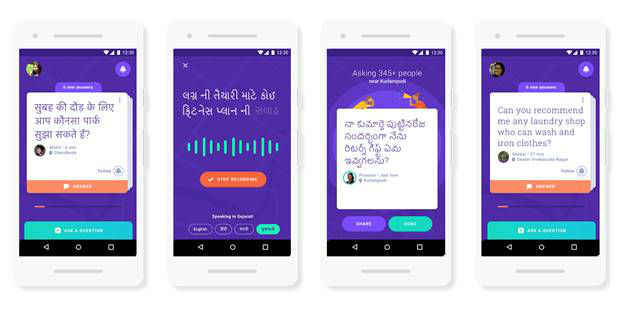 Google says that the launch in these cities follows extensive user testing done in the past several months and the dynamics of these cities attracted Google's Next Billion Users team. The team later conducted a series of studies, spoke to locals in neighbourhoods and found the response to be was encouraging. The company notes that Neighbourly app has been helping people in Mumbai and Jaipur find answers to all types of local questions -- be it local shopping, fitness inquires, food recommendations or tuition centers. When asking, 20 percent of people tap to speak their question and each question (spoken or written) gets an average of four relevant, trusted answers, Google claims.
The latest version of the app includes some updates, including an enhanced voice input. "Since 20 percent of users tap to speak a question, we have improved the voice input experience with better controls so you can ask and respond to questions in your spoken language," Google said. The company has now incorporated Quick Replies feature. So if people want to clarify something about an answer they received, the inline reply comes in as a handy feature to revert to the query in an instant. The third feature is Similar Answers while will detect and group similar answers to a question.