Google had showcased an overhauled Maps service at its I/O event in May. The company is now rolling out the updated Google Maps app to Android smartphones and tablets. The update will soon be available for iOS devices.
The new Google Maps is based on the design Google had launched for iPhone last December and has improved search and navigation functionalities. Google says it is the first dedicated app for Android tablets and iPads. The company also announced some changes to offline and My Maps.
Google now makes it easier and faster for users to visually browse and discover new destination without typing. Users can simply tap the search box and choose from cards showing places to eat, drink, sleep and shop.
Google has introduced two new features to navigate around traffic. Now users can access reports of problems on the road. There's new alert feature that informs users if there's a route is available.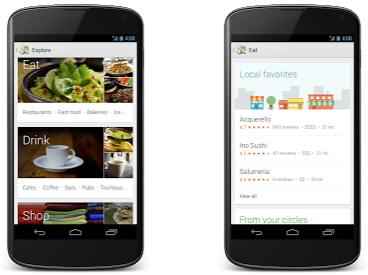 As said before, Google's new update to Maps has a special importance for tablets.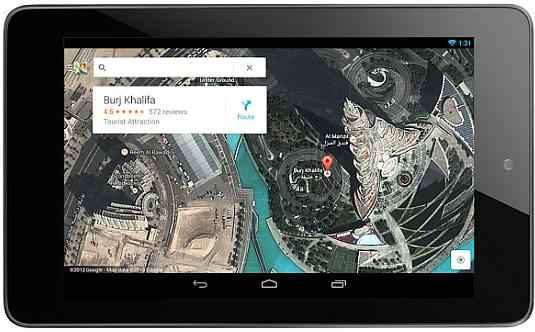 Google has introduced a new 5.0 star rating system that gives you a quick read on how your friends and others rate places like restaurants, bars and cafes.
"For an expert's opinion, the Zagat badge of excellence and curated lists are integrated into search results so you can quickly spot the very best places. From "Best Restaurants to meet for a drink in NYC" to "Best Restaurants in the Mission" in San Francisco, Zagat's there to help you uncover the local gems," Google explains in a blog post.
The offline maps feature for Android is no longer available. Google has introduced a new way to access maps offline – simply entering OK Maps into the search box when viewing the area users want for later.
"Finally, My Maps functionality is not supported in this release but will return to future versions of the app. People who want to create powerful custom maps can still do so with Maps Engine Lite on desktop," adds Google.
You can download the Google Maps update from Google Play store. It's notable new Google Maps is compatible with Ice Cream Sandwich and Jelly Bean Android devices and iOS 6