Want to modernise your banking loan application?
Build an application that analyses credit risk with #IBMCloud Pak for Data on #RedHat #OpenShift
Click here to know more
Advertisements
Google's popular browser is about to receive a couple of noteworthy features. The Android version of Chrome will get Picture-in-Picture mode and the desktop version of Chrome will get a personalisation feature called Chrome Colors. Both features have been spotted on the Canary build of Chrome on Android and PC, respectively. Though Google has made no official announcement about the two new features, we can expect to see them in the Stable version of the browser in the coming weeks or months.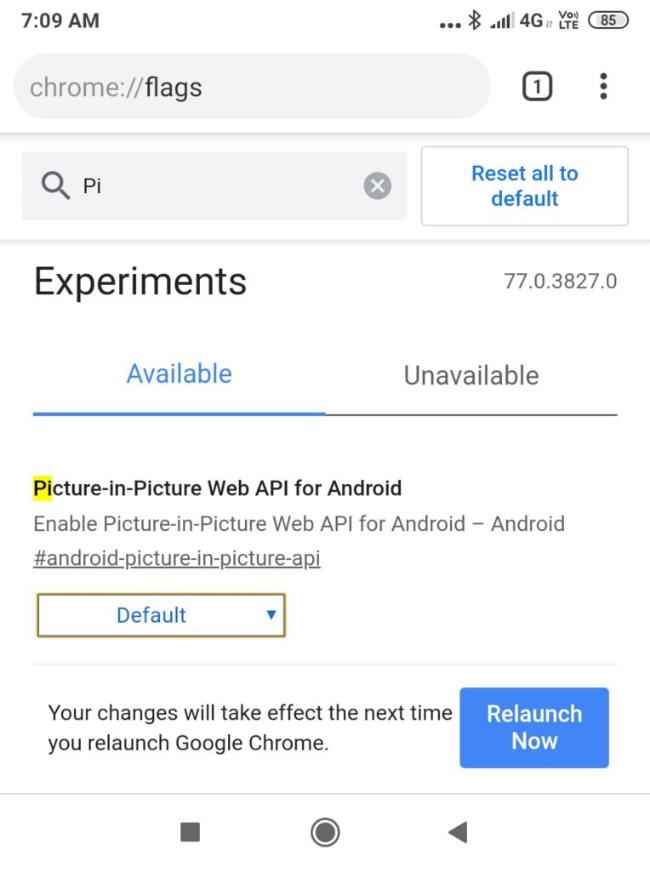 Picture-in-Picture mode essentially lets you view content in a small window within the app without losing focus on your main activity. Android 9 Pie has native support for apps that support the feature. For example, you can continue using other apps on your phone while having a tiny Maps window telling you how to reach your destination in a corner of the screen. WhatsApp and YouTube too currently support Picture-in-Picture for video playback.
According to Gizchina, If you have the Canary build of Chrome installed on your Android smartphone, you can try out the Picture-in-Picture mode by enabling the "Picture in Picture Web API for Android" flag in chrome://flags and then relaunching the browser. Since it's an experimental feature at the moment, you may come across some bugs while trying to use the feature. If you'd rather try it when it's fully ready, just keep your Chrome updated to the latest version and you should be able to experience it in a few weeks' time.
According to a recent report by Techdowns, Chrome Colors is essentially a feature that introduces the concept of themes to the browser for extended customisation and improved aesthetics. The colours that seem to be available right now are "purple", "teal", "pretty", and "bluish". There's even an option to go with no specific colour. Like Picture-in-Picture, this too is an experimental feature on Chrome Canary version 77 that must be turned on by enabling the following flags: "Chrome colors menu" and "NTP customization menu version 2". On a relaunched Chrome, the new feature can be found in the "Customize" option on the lower right corner of a new tab page.
Image courtesy: Gizchina, Techdowns