Want to modernise your banking loan application?
Build an application that analyses credit risk with #IBMCloud Pak for Data on #RedHat #OpenShift
Click here to know more
Advertisements
Highlights:
Google Camera update brings Dark Mode in the app.
With the version 6.2, the app will also have new UI experiences.
The update is being rolled out to all Pixel users in a phased manner.

Google has been doing a lot with its camera and in a bid to enhance the whole camera experience, the search giant has started to roll out an update to the camera app that brings a Dark Mode as well as some enhancements to it. The update technically makes switching between modes more fluent in the app. Version 6.2 of the Google Camera app is being rolled out to all Pixel handsets. We are still to get an update, which suggests that it is a phased release.
Dark Mode
The update will bring a Dark Mode to the camera app, but the question is why? There are times when you need to go into 'Settings' to tinker with them. Even if you use the dark mode option(s) that are currently offered in Android 9, the 'Settings' menu has a bright white background, which is generally a problem when you are used to the dark UI. Reportedly, to remove that uneasiness, Google is including this feature in the app.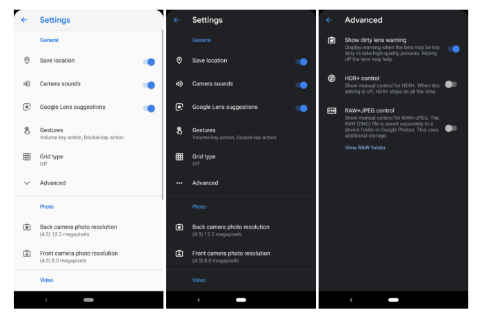 Interestingly, the mode will only be activated in the Battery Saver mode. It is assumed that users could also get the ability to keep the Dark Mode 'on' at all times. Previous reports have suggested that Android Q may introduce a system-wide Dark Mode. Moreover, the Dark Mode seems to working in perfect sync with Android Q beta, but not with the stable Android 9 Pie.
Changes in Modes
Previous Google Camera updates brought a simpler UI to the app but there have been some visual jerks when switching between the camera, video, portrait, and panorama modes. For example, if you choose between camera and video, there is a black transition screen with the icon of the selected setting in the middle. With the update, this black display will not be seen and whatever the camera is pointing to will be shown on the display. There is also a zoom in and out effect during the transition from one mode to another.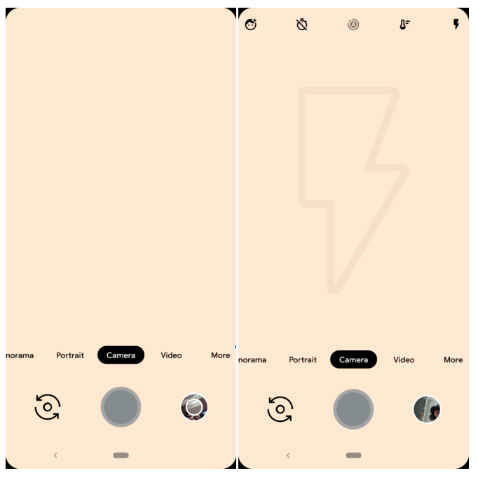 The previous update (Version 6.1) brought Selfie Flash when using the front-facing camera. Version 6.2 update brings a change to this as well. Instead of the black screen, users will now be able to see a flash icon. So if you have the selfie 'flash on', you will be able to notice that with the icon on the display and don't have to reach out on the top right to toggle between the flash settings.
Related Read:
Android Q Beta 1 released for all Pixel smartphones: An indepth look at new features