After launching Duo a month back, Google has now released its new messaging app, Allo. The app is now available for download on Android and iOS devices. In Google's official blog, Amit Fulay, Group Product Manager, describes the app as "a new smart messaging app for Android and iOS that helps you say more and do more right in your chats. Google Allo can help you make plans, find information, and express yourself more easily in chat. And the more you use it, the more it improves over time."
Google Allo offers a number of features such as Smart Reply, which is aimed at letting users respond to messages quickly by offering suggestions. Further, this feature will also suggest responses for photos. So when a friend sends a picture, Smart Reply may suggest "aww cute!" as a reply. Allo also brings an interesting new twist to photos, emojis and stickers. Emojis and texts can be made larger or smaller by dragging the send button up or down, while photos can be scribbled on before sending. Further, Google says that it has worked with independent artists and studios to create over 25 custom stickers. The company also notes that while all chats in Allo are encrypted using Transport Layer Security (TLC), it has added an Incognito Mode within the chat app. In this mode, messages will have end-to-end encryption as well as discreet notifications and message expiration.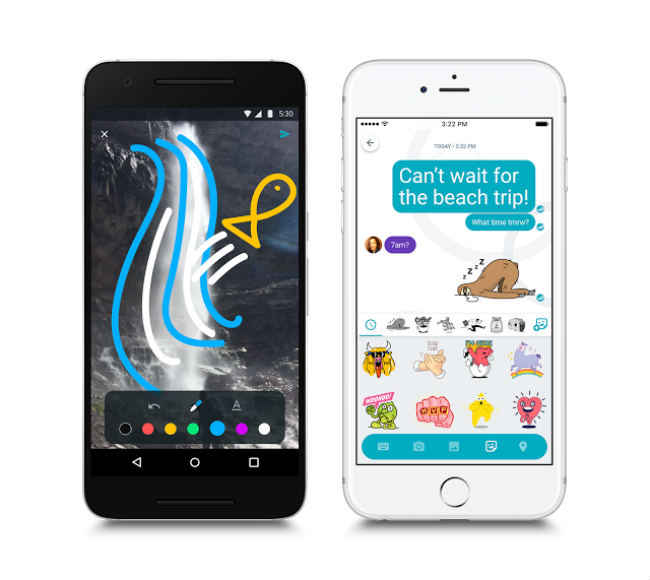 However, one of the most interesting features in Allo is Google Assistant. Users can have conversations with the assistant and even ask questions about the weather, traffic, sports and more. Further, the assistant can also help them make plans with their friends, and add the assistant to any group chat by typing @google.
You can read our review of Google Allo by clicking here.