Google is continuously updating Google Workspace regularly, and this time, Gmail for Android is getting an improved search feature. Previously we saw the addition of Chat and Spaces along with the change in the UI as well. This time, Google is adding a search filter, which can be used by tapping the search box and will appear just below it. The aim is to allow users to quickly and easily filter email search results on their mobile devices. It will help you find a specific email or information based on the filter selected from the drop-down list. It will either consist of the name of the sender or the timeframe of receiving the email. You can select a single sender or multiple senders at a time.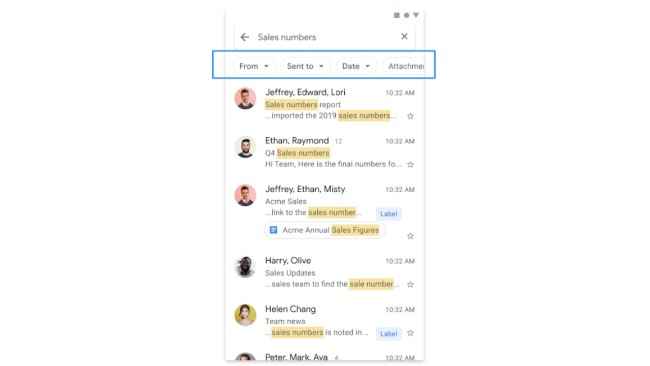 Gmail Search Filter Update: Rollout and Availability
Google announced this feature via the Google Workspace Updates blog. This update has begun to roll out from 20th September and will be available to all the users by the end of October. It will be available to all Google Workspace customers, as well as G Suite Basic and Business customers.
Google Personal results setting for Search on Android
Recently, 9to5Google spotted the addition of Personal results setting on the Google App for Android. This update will be controlling personalised results on Search. Users can turn on or off these settings by following the path Settings > Personal Results on the Google app homepage. It will allow users to disable or enable this option via the app, so you can allow Google to use your account data for personalised results.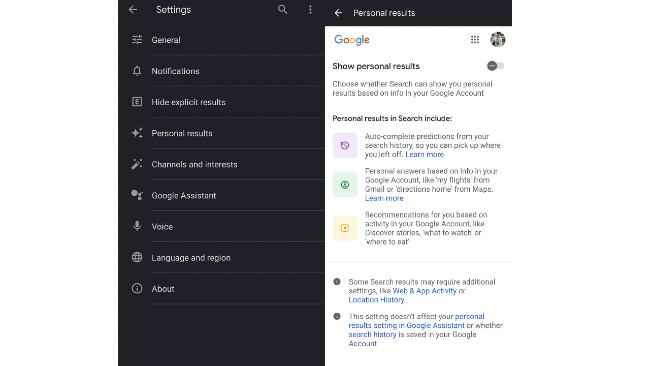 This feature will include:
Autocomplete predictions based on your search history
Results based on your account data like your location, dates and reminders
Personalised results based on your regular Google activities like what to eat, places to visit, etc.
Source Video: Google Workspace
For more technology news, product reviews, sci-tech features and updates, keep reading Digit.in or head to our Google News page.