A new section has been recently added to the Google Play Store to promote a new free app every week. Ever since Google has allowed paid apps to go temporarily 'free' on sale, Android users have seen amazing deals on some really useful paid apps and games. With this section, Google aims to better highlight these sales on the Play Store

The section is currently not operational in India and the link leads to an error report. The currently featured app for this week is Card Wars: Adventure Time, which is quite a popular game and is priced at Rs 200 when not on sale. Last week's Ultimate Guitar Tabs & Chords, while not free any longer, is still on sale at Rs.10.
As of now, it is not entirely clear how the section operates, but as the name suggests, it will only be highlighting one app per week for a maximum duration of seven days. Also, presumably, once the week is over, the app returns to its original pricing or another sale price. This is a nice way to grab a couple of good premium apps and games for your collection at no charge.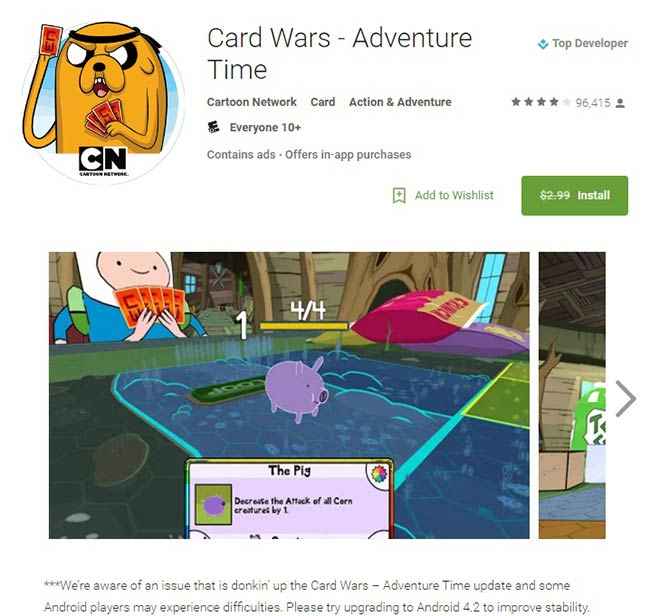 ​
This selection will be helpful in cutting through the clutter on Play Store as well. Usually, even with the top charts and collection highlights, the sheer number of apps on display at any moment on the Play Store makes it difficult and confusing for a user to make a choice. With this section, that choice will be limited to one app and whether or not you actually want it.'
While this section is not available in India right now, when it is available it will be a nice and easy way to ensure that you use at least 52 great apps and games throughout the year. Who knows, you might even decide to go for the paid one's whose sale you just missed.