Vostro 3501
Popular tech to stay connected anywhere. Save more on exciting Dell PCs.
Click here to know more
Advertisements
E-commerce giant Flipkart received a major funding of $200 million last month, and has now launched a new e-book reader and store app for iOS and Windows Phone as well as a web interface. The company had launched its Flyte e-book app for Android back in November. Flipkart has also announced a tie-up with Nokia, where the app will come pre-loaded on upcoming Nokia Lumia devices. The company also plans to add Marathi and Bengali books by the next quarter.
Flipkart uses the FlipSync technology which automatically syncs the last read location, notes, highlights and bookmarks on every device when you log in to the Flipkart e-books app. The app also offers previews in the 'FlipThru' section that allows users to read 10 percent of the ebook before buying it. Interestingly the company has named these features on the same lines as Amazon.
Flipkart's new Android, Windows Phone and new web apps will allow users to purchase books from within the app. However, this feature is missing from the iOS app as Apple charges 30 percent cut on every purchase. Flipkart has also revamped its existing Android app and has added several improvements. The Flipkart e-book apps are available for free from the respective app stores.
Ravi Vora, Senior Vice President - Marketing stated on the launch: "Flipkart is a clear leader in the Indian books market with 40-45 percent share of the organized books market in India. Providing seamless content, regardless of platforms, will be a big part of our strategy to further strengthen this position and extend it to the digital space."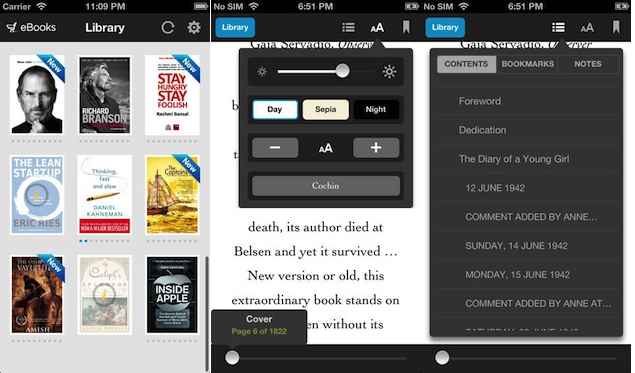 Source: Techcircle