#IBMCodePatterns, a developer's best friend.
#IBMCodePatterns provide complete solutions to problems that developers face every day. They leverage multiple technologies, products, or services to solve issues across multiple industries.
Click here to know more
Advertisements
It looks like Facebook is on an app-making spree. After Messenger and Camera apps, according to an AllThingsD report, Facebook is working on an in-house photo-sharing app, that will compete against Snapchat.
For the uninitiated, Snapchat is a photo-sharing app which allows users to send across photos and videos which can self-destruct after a limited time from being viewed. The time-frame for which the shared photo or video can be viewed is decided by the sender, and he or she even get a notification if the receiver takes a screenshot of the image before it self-destructs. After the photo self-destructs, it is deleted from the receiver as well as the senders phone. Snapchat has also got the unfortunate tag of being a sexting app in many international forums for its ability to self-destruct photos.
Facebook is testing an app which is similar in operation and plans to launch it by the end of the year according to AllThingsD. This app, just like Messenger and Camera, will be a stand-alone app. After the user opens this app, he/she is presented with a list of current message threads between them and their friends. If you hold down onto a particular message, a timer will pop-up asking you how long your message should be viewable. After this you can send the message which will self-destruct after the time you specified is up.
This is something Facebook could have as easily incorporated in its Camera app as well, but its decision to come out with a separate app for this is keeping in line with its aggressive juggernaut in the mobile space. This new SnapChat-competitor app will be the fifth independent app from Facebook, after we count Instagram along with Facebook, Messenger and Camera.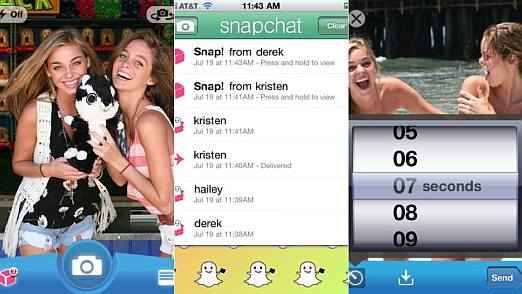 Snapchat
Source: AllThingsD