The Facebook Messenger app has been updated to support the iPhone 5, new iPod touch and iOS 6. The app brings with it the swipe left feature that is found on the Android version of the app.
The swipe left feature gives users a view of who is signed in and available on chat. The feature has been available on Android from September 20, 2012. Users can also pin the people they message the most on the top of the chat list making navigation easier in the chat menu. Other additions to the update include added speed and reliability. The conversation view of the app has also seen a tweak and you now have chat bubbles in your conversations.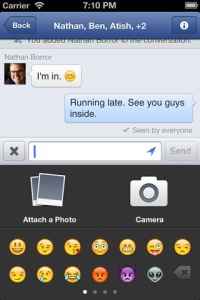 The Android version of the Facebook Messenger app still has one advantage over iOS. In Android, your SMS messages from common contacts can be integrated with the app. This feature isn't available in the iOS version yet.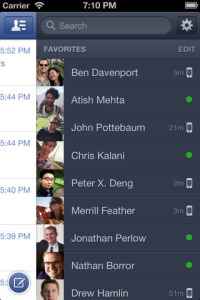 iOS users can download the free app here. Android users can take a look at the app here.