Facebook's feature phone app, available for more than 2,500 different Java-enabled phones , now supports Hindi and other seven other Indian languages, a move that is likely to help the social networking giant consolidate its position in India, which is also its second largest market. Besides Hindi, Facebook for Every Phone app supports Gujarati, Tamil, Malayalam, Kannada, Punjabi, Bengali and Marathi. The feature will be rolled out in next few weeks.
"With over 50 million people in India on Facebook, we want to make sure that everyone has a great Facebook mobile experience regardless of the device that they choose to use," Facebook's Country Growth Manager Kevin D'Souza said in a statement.
Facebook had launched its Facebook for EveryPhone app last year with an objective to tap non-smartphone users. The app supports more than 3,600 Java-enabled mobile phones. India is one the largest feature phone markets. It's notable that the languages supported by Facebook EveryPhone are already supported by the web version of the networking site.
Users can download the app via m.facebook.com or by entering d.facebook.com/install directly into their mobile browser. Users can also walk into leading app stores, including the Nokia Store, GetJar, Appia, and Mobile Weaver to install the update.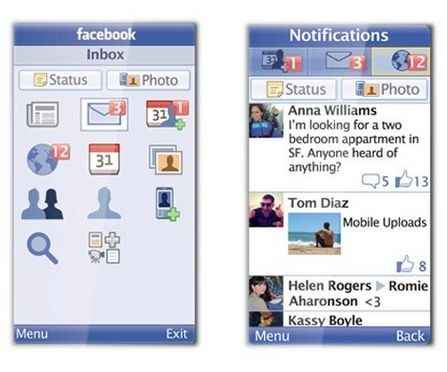 Also read,
Facebook working on a new search engine to rival Google
EnemyGraph app lets you create enemy list on Facebook
Facebook photos available in full screen, high resolution