The Google Play Store has a lot of apps that are designed exclusively for India, but perhaps none that are quite completely Indian. An Indian derivative of the anonymous social networking app Secret had recently been seen in Confess. There are others like Zomato etc. that cater to our various needs. Perhaps none of them though is as Indian as Bencho. The new app has been designed by a group of ex-IITans who describe it as the newest application for the innapropriate. If you're wondering, yes, the name does refer to the infamous cuss word.
The app is a lot like Yo, instead in this you can send a Bencho instead of Yo. But Bencho is not text based. You can record your own 'messages' and send them to your friends. The app automatically reads your contact lists and adds your friends who are using the app. You can also share text and images on the public feed for people to see.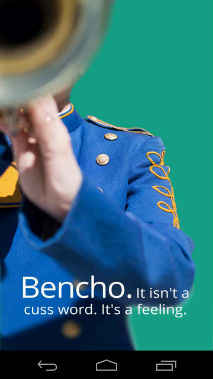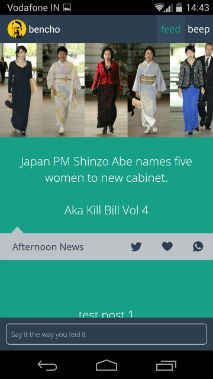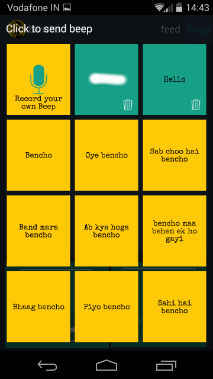 The UI looks quite similar to what you find on Secret and Confess but you can switch between the 'feed' and 'beep'. The beeps allow you to send the voice messages, while the feed allows you to post text. It also lets you share posts on Twitter, Facebook and WhatsApp.
In essence, Bencho is a social network with a small twist. The Google Play description says, "Bencho is your breaking news source. It breaks news round-the-clock with Bencho twist i.e, in your lingo with a dash of humour. So, when you are on the app you are never short of news and everyday Delhi humour."