Apple appears to be doing everything it can to keep music lovers hooked to its popular music streaming service, Apple Music. In recent times, the Cupertino-based company slashed the monthly subscription rate from Rs 120 to Rs 99 in order to compete more fiercely with the likes of Spotify and Amazon Prime Music. But its most recent stunt could make new users frown. According to a recent report by MacRumors, Apple could be shortening the free trial period for Apple Music from three months to one month.
The company's ad for Apple Music on the Apple Accessories page reads, "50 million songs. Three months on us." However, MacRumors reports that it recently read a slightly different copy. According to the report, the copy read, "Millions of songs. One month on us." Do note that, at the time of writing this report, the Apple Music ad on the Apple Accessories page for India still promises three months of free trial and not one.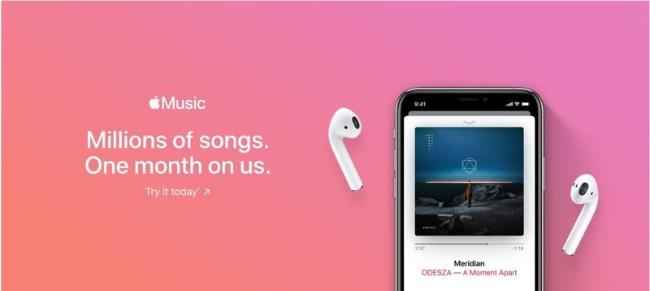 The ad spotted by MacRumors
It's hard to explain the anomaly in the ad's copy. Either the mention of a one-month trial period is a mistake that was quickly corrected by Apple or the iPod-maker really does mean to shorten the trial period. If the latter happens, it will be the first time Apple shortens its three-month trial period for Apple Music since the launch of the service in June 2015. The following weeks should tell us what Apple decides to do with the duration of the free trial period.
Eddy Cue, Apple's Senior Vice President, noted just last month that Apple Music had crossed 60 million subscribers. According to Apple, the number of takers for Apple Music grew by 10 million in a span of just two months. The iPhone-maker is expected to launch a standalone app for Apple Music on MacOS Catalina, thus retiring iTunes, its longstanding music library software that allows users to sync music and other media with their iPods.
Inline image courtesy: MacRumors