Apple recently announced software updates to its smartphones, tablets and computers from the platform Worldwide Developers Conference (WWDC). Apple had the chance to showcase the changes that will arrive for the company's consumers later this year. This included updates to the software of iOS 16, iPadOS 16, macOS Ventura and WatchOS 9. Here is a list of the top 5 updates coming to iPhone, iPad, iMac and Apple Watch.
Unsend Messages
One of the features coming to iOS 16 will be the ability to unsend messages or edit them after. You will have the ability to edit and resend a message already sent on iMessage. Users will have a period of 15 minutes to unsend or edit an already sent message. If this feature will be available only on iOS to iOS or Android too, remains unclear.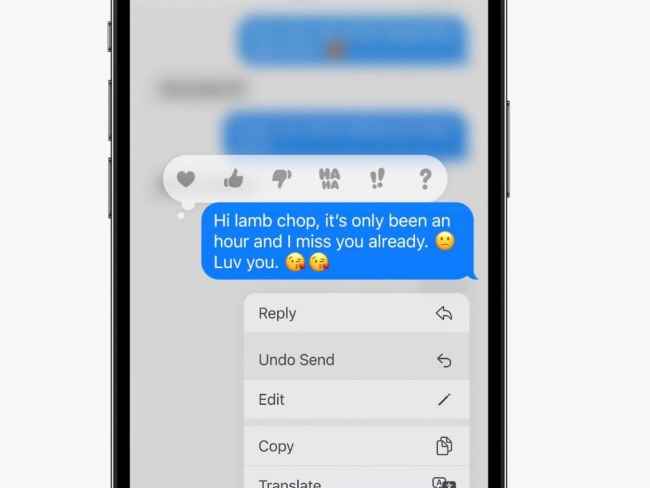 A new lock screen and widgets
Apple is finally giving its users the freedom of having a dynamic lock screen smitten with widgets like weather and alarm. Android users have had the power to customise their lock screens for a long time, and finally, the feature is dropping for iPhone users. Different styles and fonts can be applied and a user can have a number of lock screens according to where they are.
iPhone as a webcam on Mac
If you have iOS 16 and macOS Ventura (arriving this Fall) you will be able to use your smartphone as a webcam for your personal computer. Mac will automatically recognise when your phone is nearby and connect to it. This will work with FaceTime, Zoom and all other video conferencing apps. It is being named Continuity camera and it will be a great addition to the lineup of features announced.
iPadOS 16
iPadOS 16 is set to arrive for the users of the iPad and has the promise of making the iPad experience similar to that of the Mac. The addition of features like Collaboration and Freeform will help communication by allowing people to join in on office apps like Pages to make edits on the main document. For iPads with M1 chips, Apple will add support for external devices. With a connected monitor, iPads will be able to run 8 applications simultaneously.
Track Medication on Apple Watch
One of the most important features to be added to the Apple Watch will be Medication tracking. This will recognise at what times you take medication and alert you on taking the same. You can manually enter the timings or take a picture to add them to the application. Some of the features of medication tracking will be limited to the US only.