How to watch IPL 2022 Cricket matches on Disney Plus Hotstar
Disney Plus Hotstar Subscription starts at just Rs 499 per year on mobile. Disney Plus Hotstar Super price starts at Rs 899 a year and viewers can see content in HD resolution and support for any two screens at a time. The Disney Plus Hotstar Premium subscription includes viewing 4K content and support for up to four concurrent screens at Rs 1499 per year. Disney Plus Hotstar content can be accessed from all devices including web browsers, Android and iOS apps, Android TV, Apple TV (4th Gen onward), Fire TV, Google Chromecast, and more devices.
1. Open the Hotstar app on your mobile or TV.
2. Login with your mobile phone.
3. Purchase the monthly or the yearly subscription plan.
4. And you can start watching the IPL cricket matches live straightaway.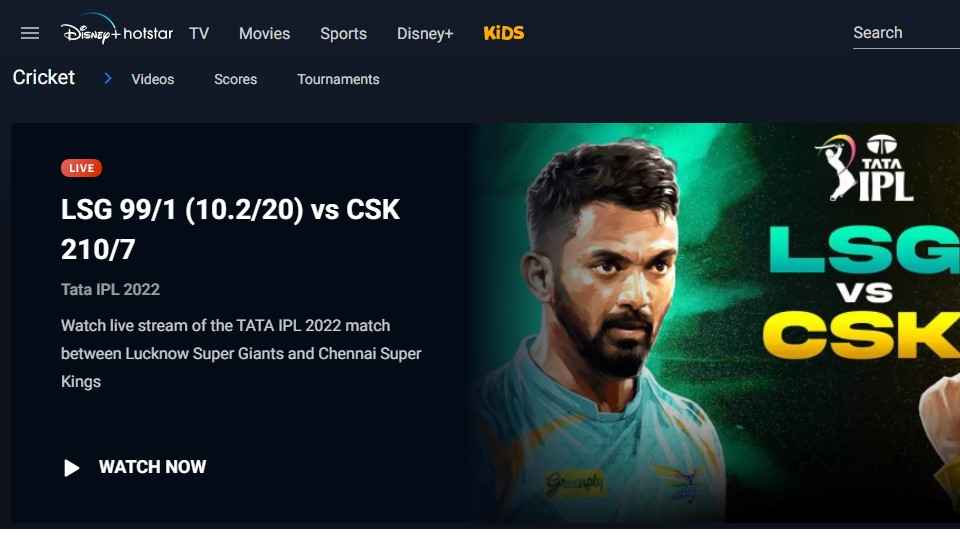 How to watch IPL Cricket on TV
Star Sports network holds the exclusive rights to broadcast the IPL 2022 cricket matches on TV. The live-action starts at 07:30 pm, except for the days with double matches which will start at 3:30 pm IST.
To watch the matches, you can take a subscription for any of the channels mentioned below for Rs 22.42 per month each.
Star Gold 2 (Hindi commentary)
Star Sports 1 HD and SD (Hindi commentary)
Star Sports Select 1 (English commentary)
Star Sports 3 HD and SD (English commentary)
Star Sports Telugu
Star Sports Tamil
Star Sports Kannada
Star Sports Bangla
To add a channel to Tata Play, follow the below-mentioned steps.
Send an SMS with ADD <channel number> to 56633 from your registered mobile number.
You can also call Tata Play's customer care number at 1800-208-663 from the registered mobile number and ask the call centre executive to add your preferred Star Sports channel to your monthly pack.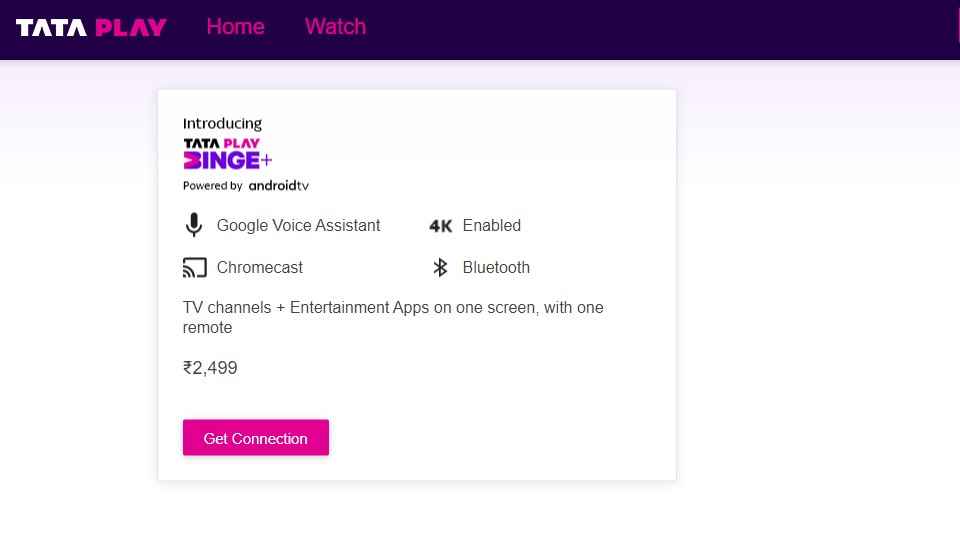 How to watch IPL 2022 in India for free with Jio Recharge Packs
If you don't have a Disney Plus Hotstar subscription, you can watch IPL 2022 live streaming for free by recharging your mobile or broadband connections with Jio recharge packs starting at Rs 499, Rs 401, Rs 799, 1,066, Rs 1,499, 3,119, and Rs 4,199 all-in-one recharge plans. These plans come with a free 1-year subscription for Disney Plus Hotstar.
1. Just buy the recharge plans on your Jio mobile app.
2. Claim your free subscription to Disney Plus Hotstar.
3. Download the Disney Plus Hotstar app.
4. And login with your registered mobile number.
5. You will be able to see all content on Disney Plus Hotstar.
How to watch IPL 2022 live without a Disney Plus Hotstar subscription
Users can also watch the IPL 2022 live matches if they have a Tata Sky connection with the Star Sports channel subscription. Tata Play, formerly known as TATA Sky, is one of India's best apps to watch IPL 2022. The app can be used to access on-demand content like the latest movies, news, music, and more from live TV channels. TATA Play is available on Android and iOS devices.
1. First, download the Tata Sky app on your Android mobile phone or iPhone.
2. Next, log in with your DTH connection details or your registered mobile number.
3. Add a star sports channel subscription and you're good to go.
4. The direct-to-home service allows you to watch all subscribed channels from your mobile phone via the app.
5. Select the LIVE TV tab at the bottom of the screen.
6. Check out the STAR SPORTS channels.
7. It will open the Disney Plus Hotstar where you can watch live cricket matches without a separate subscription.